From Systems of Record to Systems of Action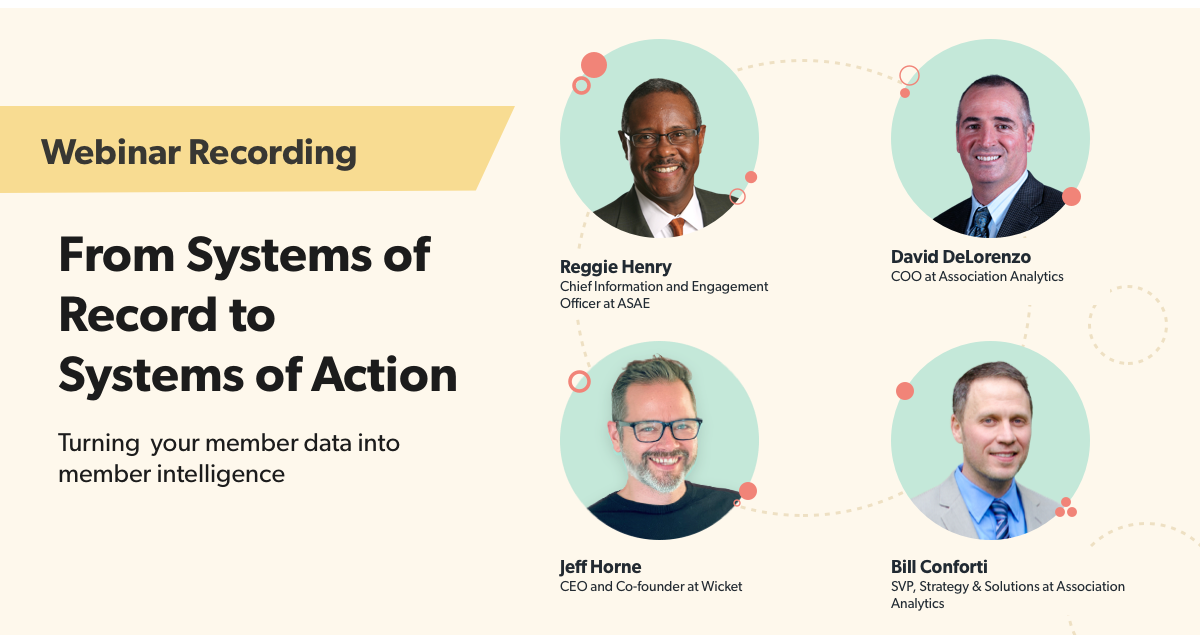 'You need to be data-driven'.
You probably hear this all the time. You also might be struggling or overwhelmed by making data central to decision-making in your organization. Many associations have the same struggles when it comes to member data. Data silos, data accuracy, and data cleanup issues will all hinder your ability to move forward with your data strategy.
The way associations think about technology has a significant impact on their ability to move forward with their member data. Many of the member and member data management systems are 'Systems of Record'. These systems are slow to change, closed or unconnected from other systems, and can be cumbersome to use.
It's time to start thinking about 'Systems of Action' instead. Systems of Action focus on giving you the flexibility to connect multiple data sources together to get the full picture. This open and flexible approach to software gives you the freedom to use any tools you want while still maintaining a connected view of member engagement.
How do you shift from a System of Record to a System of Action? What kind of impact can a System of Action really have on your organization's data strategy? You're in luck; we have the answers.
These are precisely the questions we answered in the panel discussion we hosted on February 19, 2021. Wicket's Co-Founder & CEO was joined by Reggie Henry, Chief Information and Engagement Officer at ASAE, and David DeLorenzo and Bill Conforti from Association Analytics, as we dove deep on this topic to understand what decisions associations need to make to turn their member data into member intelligence.
To gain instant access to a recording of the webinar and the presentation fill in the form:
---