Member Data Platforms offer flexibility and choice in a world where traditional Association Management Software (AMS) has left organizations boxed in.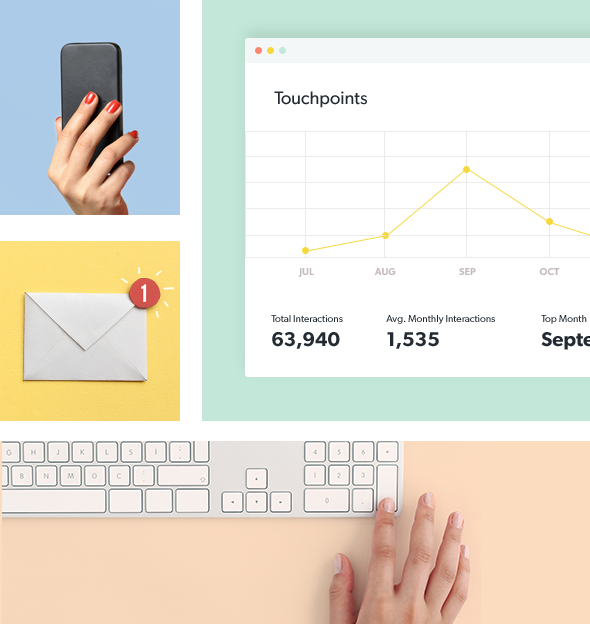 The traditional AMS made a lot of sense for a long time. It used to be challenging to connect software systems – integration wasn't an option. The complexity involved with integrating multiple tools meant that building one system that could 'do it all' was the best option available.
In the last decade as tools and software evolved, best-in-class tools became available. These tools help you achieve so much more than a module in your traditional AMS; just because your AMS does it all, doesn't mean it does it good enough. You should be using the best technology and not just locked into what your AMS provides.
Today, flexibility is the number one requirement so that you can evolve easily. With a Member Data Platform, your team can evolve the tools they're using without any disruptions to your members.
Find out why top associations choose a Member Data Platform.
Ok, so what exactly is a member data platform?
An MDP plays a central role in your digital ecosystem. It integrates with all the tools you love using and feeds your member data into one centralized database.
Allows you to offer and track your members' unified omnichannel experience.
Ensures a unified member experience with Single Sign-On and synchronized member data through integrations.
Empowers you to create a digital ecosystem that fits you. Use the best software for the job, not a module.
Creates a persistent, unified, and accessible record of your members.
What's the difference between AMS, CRM and MDP solutions?
Association Management Software (AMS)
What's an AMS?
An AMS is an all-in-one software so that an association can perform its daily functions. For associations whose primary services are memberships and conferences, their AMS is set up specifically to support dues renewals and payments and conference registrations. AMS solutions offer an all-in-one solution; they'll try to support all of the daily functions of an association with modules.
What challenges will you face using an AMS solution?
Your AMS will attempt to do everything, but will always fall short when compared to best-in-class tools.
Using any tools outside of your AMS results in data silos, leaving you without the full picture of your members' journeys.
Your AMS may have a sub-par user experience, resulting in inefficiencies in your team as they struggle with unintuitive tools.
Customer Relationship Management Software (CRM)
What's a CRM?
A CRM also stores data, but a CRM is designed to create better customer relationships, allowing you to gather and analyze data related to your member's purchases and behaviour. The intention is to help you market better to customers in the future. A CRM will also help you track members as leads so that you can follow their journeys from prospect to member.
What challenges will you face using a CRM as an association?
Associations have very specific needs, and because a CRM isn't designed with membership in mind, they often require extensive customization for the exact needs associations have.
CRMs won't support many of your daily functions, such as dues processing, purchase fulfillment, and content management, because they're more focused on data and sales funnel management.
Your organization's data may not be available in your preferred, best-in-class software, because you'll be limited to the ones that your CRM suite has chosen for you within their own ecosystem.
Let's compare AMS, CRM and MDP solutions
| Feature Name | AMS | CRM | MDP |
| --- | --- | --- | --- |
| Supports a digital ecosystem | not included in package | not included in package | included in package |
| All-in-one solution | included in package | included in package | not included in package |
| Designed for associations | included in package | not included in package | included in package |
| Natively understands membership | included in package | not included in package | included in package |
| Flexibility to use your data in any application | not included in package | not included in package | included in package |
| Easily integrates with best-in-class software | not included in package | not included in package | included in package |
| Sales funnel management | not included in package | included in package | not included in package |
| Persistent member record | not included in package | not included in package | included in package |
| Membership and subscription support | not included in package | not included in package | included in package |
| Track engagement activity from all software | not included in package | not included in package | included in package |
| Workflow automation | not included in package | included in package | included in package |