---
What does CPA use Wicket for?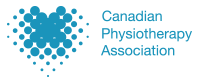 Membership database
Onboarding and renewing members
Processing insurance payments
Single-source of truth for multiple departments
What integrations do they use?
---
Making life easier for physiotherapy professionals so that they can concentrate on making Canadians' lives better; that's the Canadian Physiotherapy Association's (CPA) goal.
CPA advocates for innovation. They do this not only to help members promote the health of Canadians but also as an association.
"We understand that we need to be innovative when it comes to technology. We need the IT solutions that will best serve our members," explained Director of Member Services, Jason Blow.
Before Wicket, CPA was struggling with a membership database that tried to do everything but did nothing very well. Their most significant barrier was configuration. Making small, basic configurations to membership types, scheduling, and email campaigns required extensive work. Eventually, this lead to data silos as CPA branched off for easier solutions like MailChimp.
"Using MailChimp was a complicated process," he said. "We had to download contact lists and upload them into MailChimp because our membership database couldn't be integrated."
Stability was another dilemma. Their former membership database would have unexpected periods of downtime. When it was time for CPA to process renewals and insurance, CPA and its members struggled with the headache of a member database that could barely keep up with the volumes.
That's when CPA decided to find a better way.
Sitting in a boardroom, the CPA stakeholders imagined a new solution that would work as a core database and connect to their favourite tools while keeping their data all in one place. They had a vision for an innovative solution that would help them achieve their long-term goals. That was the beginning of what would soon become a serendipitous partnership; CPA was imagining Wicket.
As customer number one, CPA holds the unique position of being an association innovative enough to try a new tool and have also helped shape Wicket as a SaaS product.
Today, CPA is digging into the benefits of Wicket. As an extremely stable system, there's little concern for times of higher volume.  CPA also now enjoy a much-improved experience for staff and members.
"When the communications team uses the system, the usability of the system and the automatic update of MailChimp makes their lives so much easier," Blow said. "We've also recently hired some new staff, and within two days the new staff were telling me how great the system is to work with. That was so nice to hear."
Members have also seen a significant improvement. Now when a member signs up, they have instant access to CPA's content without any delay. This is a substantial improvement over their previous solution.
Further, Wicket is making it easier for CPA to get insights from data:
"It's now much easier to get member data, and we have a lot more confidence in the member data we see," Blow added.
What impact has Wicket made?
Call volumes were very high during member renewal times.
Before Wicket
Despite an increase in members, call volumes have decreased during renewal time since starting with Wicket.
After Wicket
Q: What advice would you give another association who is in a similar position you were before you started using Wicket?
"Do a self-evaluation and ask yourself where you want to be in 20 years. Don't think in the short term. Have goals and think big. Get the whole team involved because different perspectives can only make that decision better."