What is a digital ecosystem?
Simply put, a digital ecosystem is a group of connected software that function cohesively. Through the power of integration, these different tools talk to each other. Data changes are communicated across the suite, ensuring that each system has the most up-to-date information. The main benefit of this approach is the flexibility of choice. You can choose any tool you'd like without the drawback of data silos. This freedom opens new realms of possibility for member engagement, digital marketing strategies and revenue streams.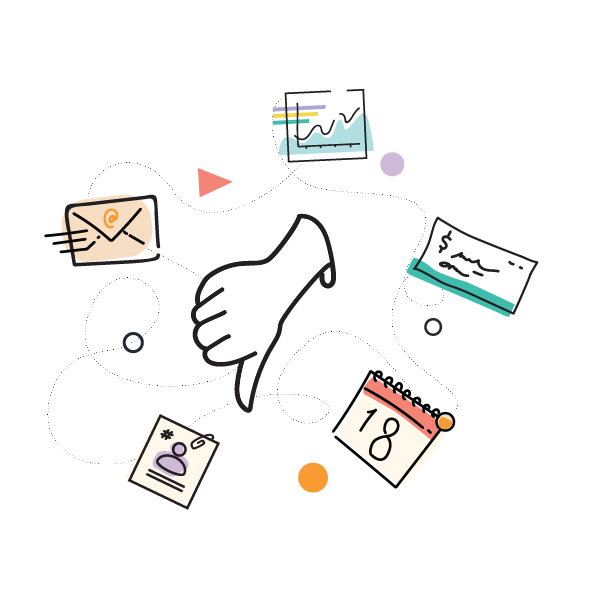 What challenges will you face without a digital ecosystem?
Today, many associations use traditional Association Management Software (AMS). First built at a time when integrating was difficult (if not impossible), these legacy systems don't play well with others. Instead, the AMS will provide you with a module for everything: email, managing your website, events, eCommerce, and more. In trying to do everything, the AMS doesn't excel at any particular function. These modules don't stack up compared to software that specializes.
Frustrated by cumbersome modules, your staff might seek out replacements. Perhaps they use a different email marketing platform or events platform. Sure, their experience within those platforms is excellent. But they've now created a data silo. Each disparate system has a separate set of member data, forcing your team to make manual updates. Worse, members feel unheard when they update their information in one system only to re-do those changes in other tools.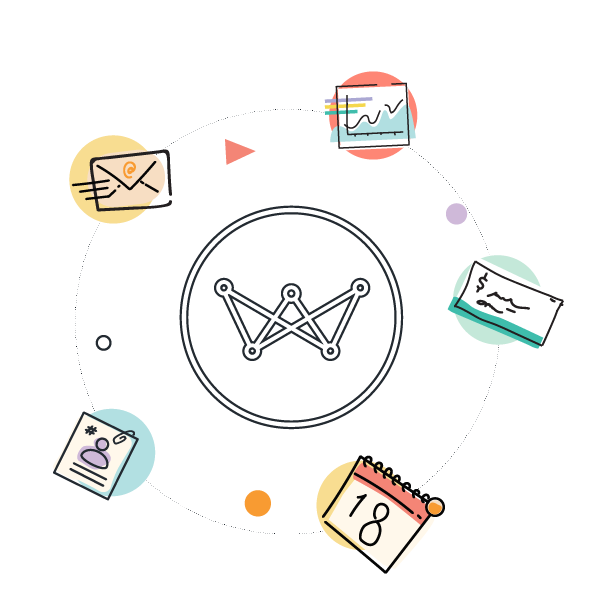 Let the Member Data Platform do the heavy lifting in your digital ecosystem.
When you choose a digital ecosystem, you can use best-in-class software without compromising your member data or their experience. The Member Data Platform (MDP) is a new alternative to the AMS. The MDP plays a critical role in your digital ecosystem. The MDP integrates with all of the top software associations use. In doing so, it acts as a hub between these different systems.
When a member updates their information in one tool, the member data platform receives the change. Then, the MDP will push the update to integrated software. You might be worried that using different tools will create a disjointed experience online for your members. Not when you have an MDP in your tech stack. Wicket offers single sign-on (SSO), allowing your members to use one username and password to log in to any connected tool. They can then manage their username and profile details from an member portal on your website.
Your website is often the first place your members go. It plays a critical role in your digital ecosystem. While the MDP is a platform your staff will use to manage members, it's not what your members will see. Instead, your members will go to your website.

Your members might visit your website to learn about upcoming events, participate in the online community, and take online courses. Even though you may be using different platforms for all these needs, your member won't notice that. To them, they'll log in on your website, and it will guide them to the platform they're trying to access. It's one unified experience.

With Wicket, you can empower your members to self-manage their profile directly on your website with the member portal. The member portal is a dedicated section of your website available to logged-in members. They'll come here to update any of their information. Because it's fully integrated with Wicket, any updates they make will also appear in Wicket. Wicket then sends those changes out to the rest of your ecosystem.
If you publish content on your website, the member portal makes it easier to personalize that content. Wicket will communicate the type of membership a person has to your website. You can use this information to restrict what specific types of members see. Members only see the published content meant for them.
While essential, creating a website isn't always easy.
Our professional services team is here to help. They work with our customers to ensure their websites are a hub for member engagement.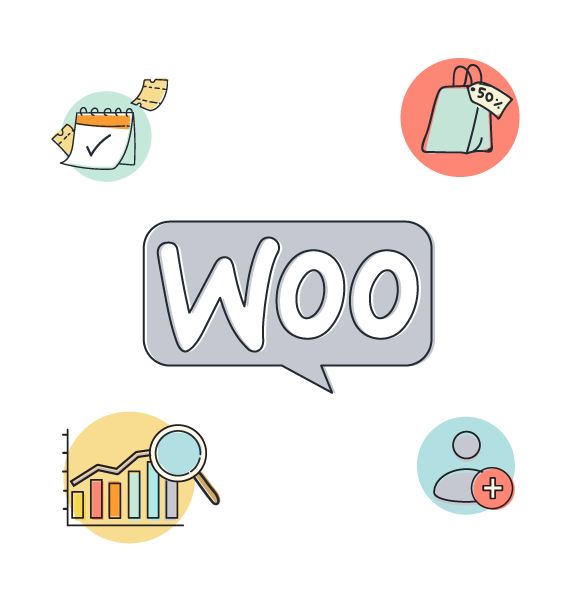 Transition to eCommerce and create new revenue possibilities.
If you're using a legacy system for membership billing, it's time for a change. Modern eCommerce solutions will open up a new world of possibilities for your association.
While there are many options for eCommerce, WooCommerce is our top choice. It's a simple solution that comes with a membership plugin to serve the unique needs of associations.
A key way to increase revenue is to reduce any purchase barriers. That's why we love the unified shopping cart with WooCommerce. Members can pay their dues, purchase products, event tickets, make donations, and more in one transaction on your website.
You'll also benefit from Wicket's robust integration with WooCommerce. When a member onboards or renews, WooCommerce sends that member status to Wicket. When you log in to Wicket, you'll have a clear view of who has and hasn't paid their membership dues. When members make other purchases on your website, Wicket records those as Touchpoints. Looking at a member's profile in Wicket, you'll see all their purchases. You'll also see the journey they took to make that purchase.

Reduce operational costs
Digital ecosystems are far more efficient than the traditional all-in-one solution. One of the main selling features of best-in-class software is their focus on making their products intuitive. You'll get tasks done quicker and with fewer errors. 
On top of that, we set up your integrations with efficiency in mind. When working with our customers, we focus on their workflows. We design our integrations to pass the right data back and forth. In doing so, we eliminate the need for manual intervention from staff. Downloading and uploading lists of members will be a thing of the past. 

Improve your member experience
Your members expect more than outdated technology. Because you'll be free to choose new software, you can start using the latest tools. Staff and members alike will notice a difference when using these updated tools. 
Thanks to Wicket's single sign-on, your members will have a seamless experience between these different tools. For them, they'll log in using the same username and password on your website. They'll have a completely unified experience. 

Increase security 
To maintain a high level of security, you need to have strong visibility into the tools staff use. If your staff have branched off and are using disconnected tools, you lose this visibility. You could have security vulnerabilities without being aware. 
If your staff manually downloads and uploads lists today, it's a huge security risk. The list contains your members' personal data, and having that data sitting on an employee's computer leaves you vulnerable. With an ecosystem approach, systems automatically share data securely.

Simplify with cloud-based
Cloud-based software is easier to access. Employees can log in to these platforms at any time and from anywhere. They don't need to download any software onto their computer.
Cloud platforms offer long-term cost savings because storage and software updates are no longer needed. You won't need to worry about on-site data storage with cloud tools. Updates are also automatic. When you log in to a platform, you'll immediately have access to any new updates.

Prioritize growth and innovation
Your digital ecosystem will grow with you. Over time, the needs of your organization will change. Your tools should be able to change with you. With an ecosystem, you can easily add or remove integrated software anytime. You're not limited by one platform's features. 
As your member base grows, so do your data quantities. With modern platforms, you can easily pass from one data threshold to the next without effort.

Eliminate data silos
With an ecosystem, data flows between systems. Instead of having different data sets in each piece of software, platforms securely share data. For example, when a member changes their address, that update travels to all your software.

Understand your members
An ecosystem approach gives you the complete picture of how members engage across these platforms. For example, you'll be able to see which emails spur greater event attendance. You'll also know if those who attend events are more likely to purchase courses or other products. This fine-tuned picture of member behavior will help you improve your member engagement and digital marketing strategies. You'll know what tactics yield results.