The Member Data Platform explained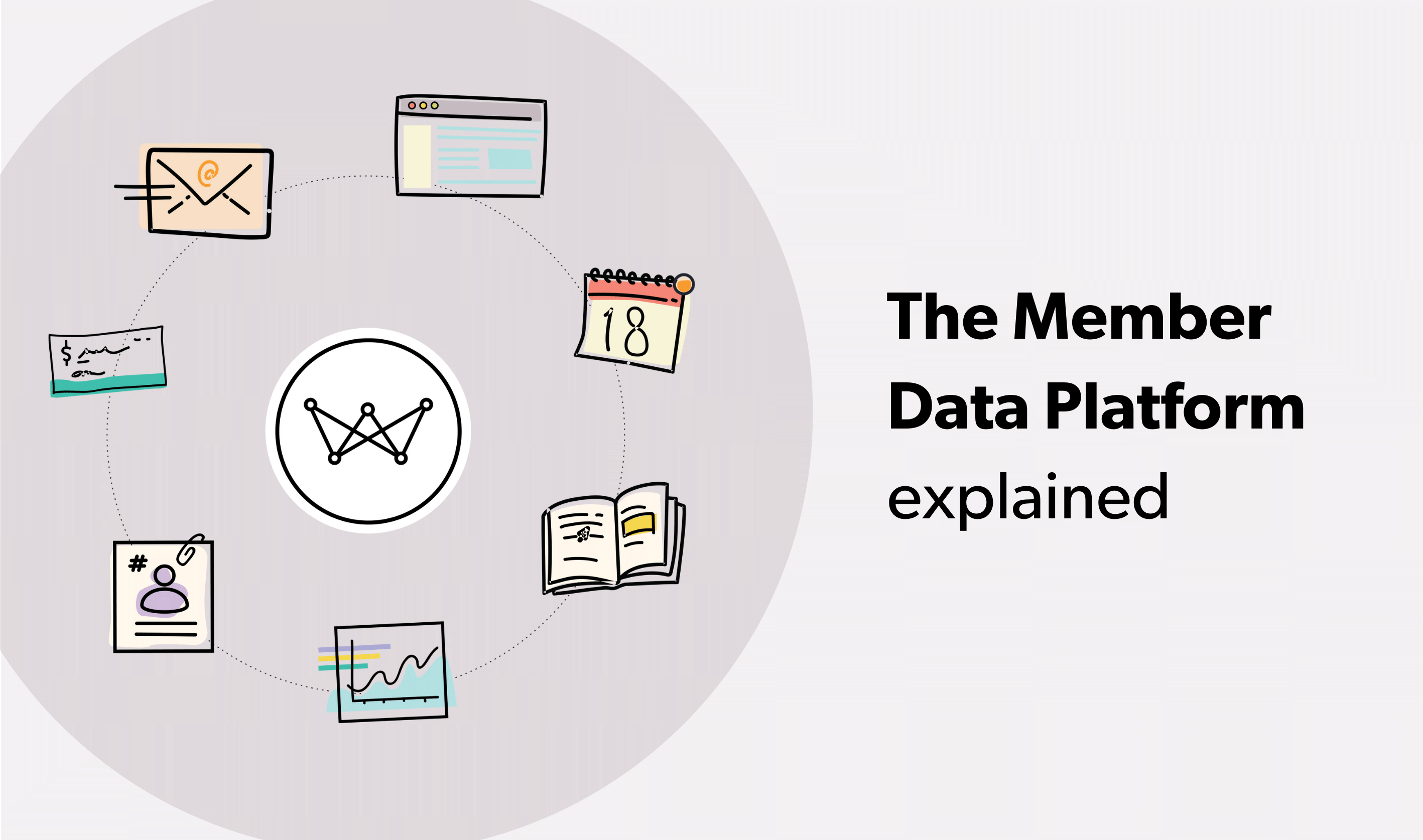 "What exactly is a Member Data Platform?" We get this question a lot. And we love to answer it! After all, we are the world's first Member Data Platform. It's been a minute since we gave a refresher on what a Member Data Platform is, how it works, and who it helps. Read on to have some of your burning questions answered.
What is a Member Data Platform?
A Member Data Platform (MDP) is a cloud-based centralized hub for associations to manage member data while integrating with best-in-class software tools for their membership solutions. An MDP uses two-way synchronization to connect data to and from these software tools. As a result, data is always up to date and the MDP acts as a single source of truth.
An MDP ditches the idea of built-in modules, often seen in association management software (AMS), and instead empowers associations to integrate with industry-leading software tools so they can get the most out of their member management. Although different software tools are being leveraged, the member experience is streamlined by utilizing single sign-on (SSO), so only one set of credentials is required.
Examples of software that an MDP can integrate with include website content management systems (WordPress), reporting and BI (Association Analytics), e-commerce (WooCommerce), e-mail marketing (Mailchimp), and community engagement platforms (Higher Logic).

How is a Member Data Platform different than AMS?
An MDP doesn't use built-in modules; instead, it leans on best-in-class software integrations. It provides associations with the flexibility to choose the tools and technology they want to use versus a boxed-in all-in-one solution that can sometimes feel restricting.
An MDP also reduces the likelihood of data silos because the platform is built to sync data. An MDP intentionally shares and connects data with other software tools, continuously sending and receiving data, so the MDP is always up to date and acting as a single source of truth.
As organizations grow and evolve, teams may require more from their membership management system. Since an MDP utilizes best-in-class software integrations instead of built-in modules, it can work with teams to find and integrate new solutions while maintaining data centralization.

Can a Member Data Platform help associations earn additional non-dues revenue?
Yes! The power of an MDP is in the flexibility that it provides to associations. Under this model, associations can connect their rich membership data with other platforms that can help to drive non-dues revenue. Such platforms may include job boards, learning delivery platforms, and training systems.
What types of data connectors are recommended with a Member Data Platform?
While an MDP can connect to any platform, there are common connectors that are a must-have. At the top of this list is your e-mail marketing platform. Synchronizing your membership data with an e-mail marketing platform will empower your marketing team with unmatched segmentation capabilities to deliver relevant content.
Other common connectors include event registration systems, online communities, learning management systems, and e-commerce platforms. When your MDP connects with these tools, your members will always have a consistent, streamlined experience. You will also be able to unify member login and record touchpoints throughout the member journey.
Is a Member Data Platform the right fit for my association?
If your association is looking to simplify its member management, use industry-leading tools, and break down data silos then a Member Data Platform is likely a great fit for your organization. We encourage you to book a quick intro call so we can better understand your association's needs and see how Wicket can elevate your member management.
---