Wicket Announces ASAE as a New Customer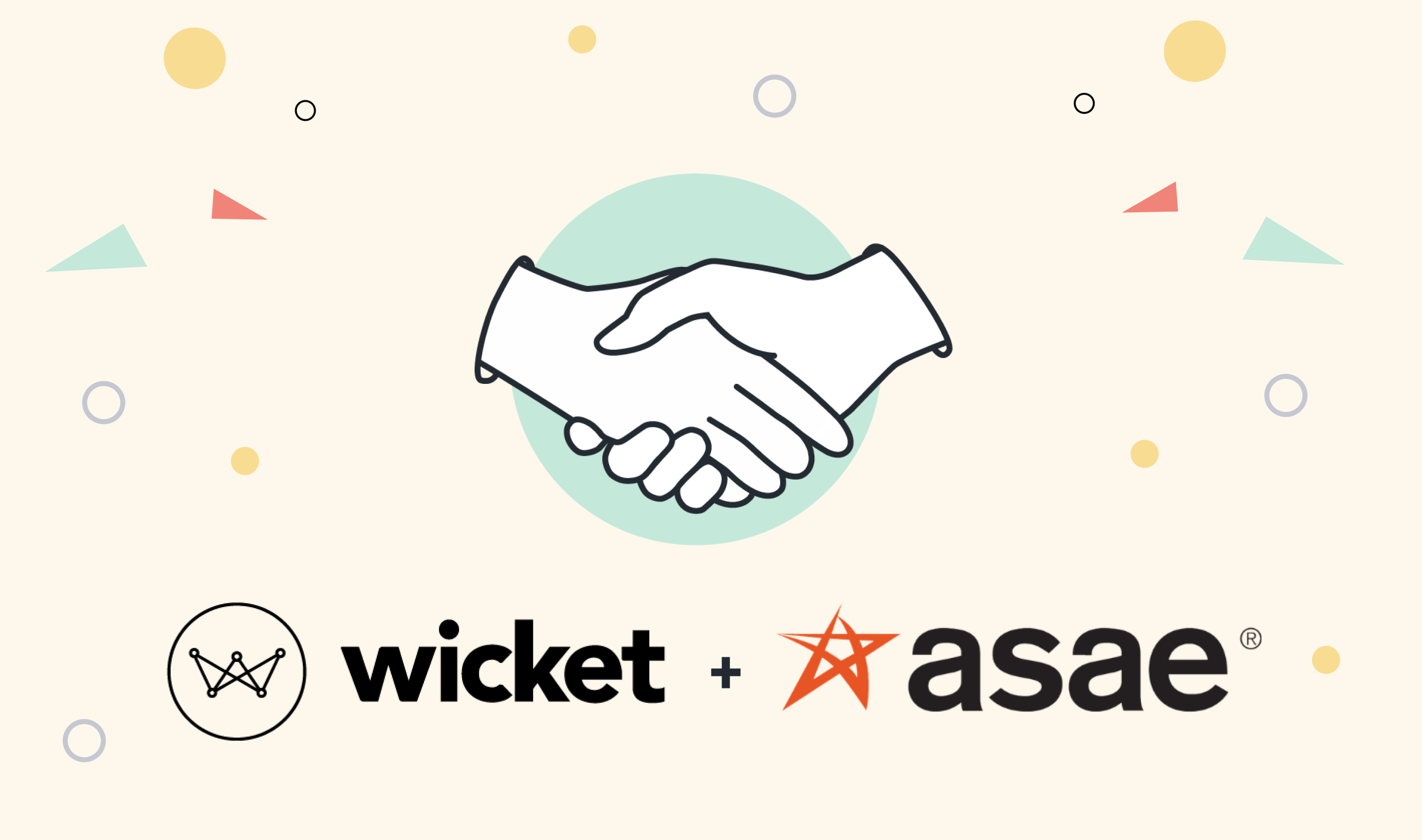 ASAE and Wicket Join Forces to Revolutionize Association Software Ecosystems.
The Problem
ASAE's current technology falls short in being able to deliver the member-centric experience its members described in their most recent Customer Behaviors Study. Their existing toolset gets the job done but is a cumbersome experience for members. Within ASAE there is increased pressure to make data-driven decisions fast. However, it is time-consuming for staff to collect (and members to supply) the data they need to make informed decisions.
The Solution
For ASAE to succeed, two things must happen. First, they need to craft a member experience using the tools best suited for the job. As Reggie says, the software must be "best of need vs best of breed." And all those tools must be integrated to deliver a unified member experience. Second, in having all the software integrated, critical "touchpoints" from all the integrated systems will flow into one central repository – the member data platform. This will allow ASAE staff to see key member data in one system and make real-time data-driven decisions.
We are happy that ASAE selected Wicket as the Member Data Platform into which all other best-of-need systems will connect.
In The End
Reggie expects that staff will have access to data in ways they have never been able to before. Staff will be able to make data-driven decisions in real-time with key member data in one single platform, while members will have a greatly improved digital experience. In addition, Reggie expects to cut his infrastructure spend by ⅓ by saving on licensing, hosting, and custom API development.
Stay tuned for the entire case study when the next step of ASAE's digital evolution goes live at the end of 2023.
---