Constant Contact
Staying in touch with members has never been easier.
Constant Contact is an email marketing tool that associations trust to drive member engagement.
Helping organizations to work smarter, not harder, email design is made a breeze with hundreds of customizable templates ready-for-use. Plus, let's not forget, engagement goes both ways. Take it to vote through surveys and polls, or start donation campaigns to help reach your next big milestone. Whatever it is, Constant Contact lets you stay (respectfully) in constant contact.
When you integrate Constant Contact with Wicket, you can manage all your members' touchpoints under one roof, no matter what source it comes from: emails, social, or more.
If you're curious about how member data works in Wicket, we've got all the answers for you right here!
---
Update in one place, and one place only
Doing the same thing twice is no one's idea of fun. That's why we brought you Wicket. Have a new member join your association? Amazing. Update their information either in Wicket or in Constant Contact and rest assured that it'll sync automatically to the other platform. No more double entries or outdated data to clutter your member lists.
Choose what you want to sync
Speaking of syncing, don't worry about bloating up your tools with unnecessary data. You have the power here. Select what types of information you want to sync: whether it's a person's name, address, and email, or even membership status, tiers, and employer.
Send personalized emails
One size doesn't always fit all, especially not when it comes to email marketing. Leverage your segmented members list in Constant Contact to deliver personalized emails that your subscribers will engage with. Send relevant content based on your members' location, interests, job role, or purchases.
Get deeper insights with Touchpoints
Wicket lets your tools talk to each other so that you don't have to go back and forth. Think about it. It would be a nightmare to cross-compare the effectiveness of an email campaign, webinar attendance, and purchase history if you're left manually comparing the data across all these disparate tools. With Wicket, touchpoints across every tool get stored in one location so that you can derive insights quicker and in just a few clicks (and no calculator).
---
When you add Constant Contact to Wicket, you'll get it all.
Two-way synchronization for member data from Wicket to Constant Contact
Customize the type of data you sync with Constant Contact
Easily segment and send personalized emails using your member data in Wicket
Compare email data to all other touchpoints in one place: Wicket
---
Constant Contact and Wicket in Action
Add all members to Wicket, entering all of their member data.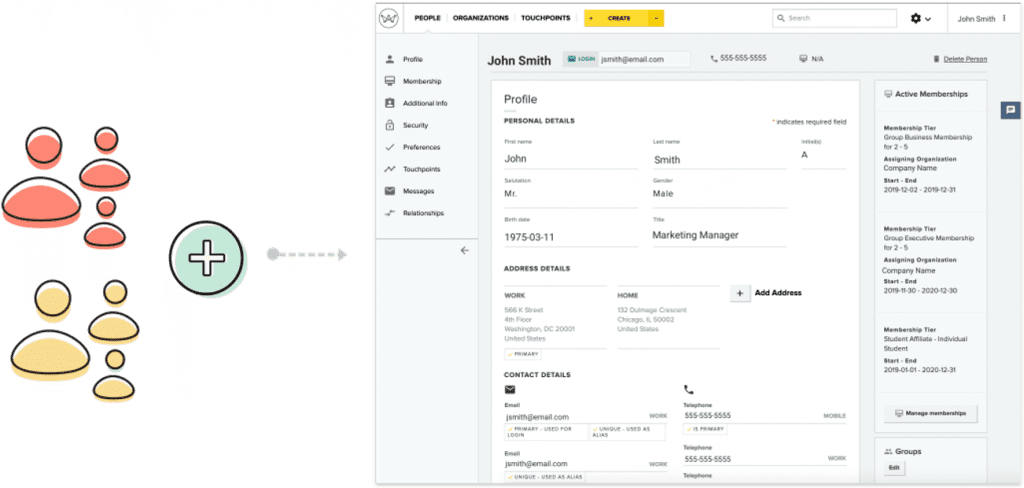 ---
Update member data in Wicket and see the changes sync automatically in Constant Contact or vice versa. Choose precisely what you'd like to sync while you're at it.

---
Personalize your emails using data from Wicket to segment your contacts in Constant Contact.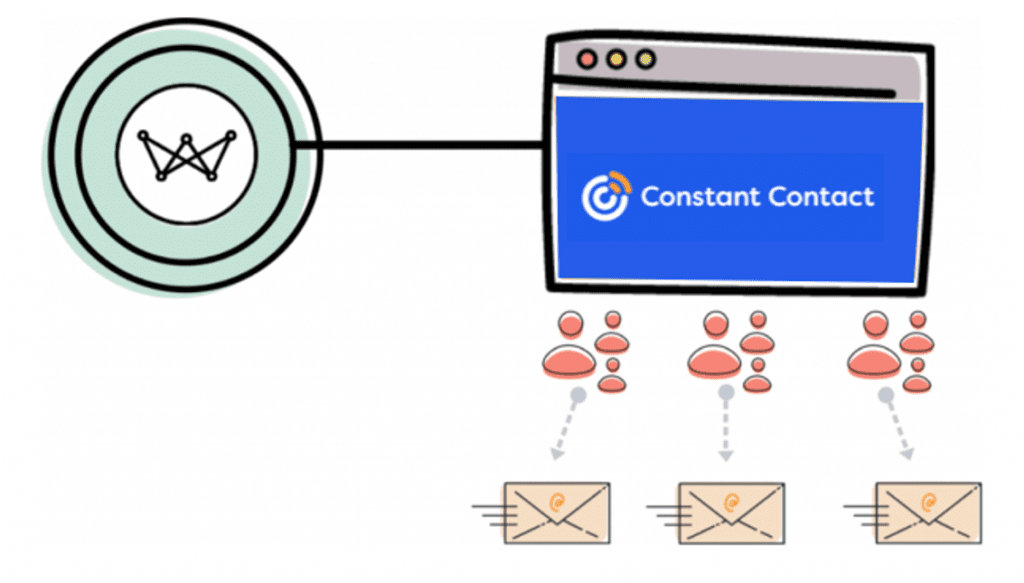 ---
Gain insights on touchpoints from all your communication and marketing tools all under a single roof: Wicket.