Higher Logic
Connect Higher Logic to Wicket to get the most out of your online member community.
Higher Logic is an online community platform, offering your organization tools to build forums and share resources. Your members will be able to access and engage with the information that matters most. Online communities are a great way to boost member engagement. You'll give your members a safe place to connect, share ideas and, ultimately, start advocating for the ideas and services you share.
Create a seamless online member experience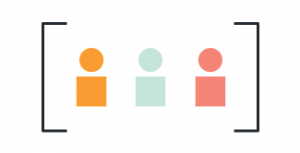 Keep members happy with a unified user experience. When Higher Logic and Wicket are working together, your members will use single-sign-on (SSO). With SSO, your members will need just one username and password for every product or service your organization offers. When they access Higher Logic, they'll be automatically logged in, delivering a unified experience with every other online solution you offer.
---
Keep your member data up-to-date, everywhere

When your members update their profile in Higher Logic, that information is automatically updated in Wicket. As your Member Data Platform™, Wicket will be your single source of truth. When profile info is updated in Wicket, it's also updated in any of your other tools, including Higher Logic. The reverse is true as well; if your members update their profile data in another tool, Wicket will update that in Higher Logic as well. Say goodbye to updating your member data in several places.
---
'Set and forget' your member groups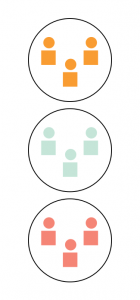 Got groups? If your organization has groups of members, Higher Logic is a great place to help them connect. You can create private forums for a specific group of members to discuss the topics relevant to them. You can also restrict resources to specific groups in Higher Logic so that everyone receives the right materials for them.
When you combine Higher Logic with Wicket, you're just making member management so easy for yourself. When you set up groups in Wicket, Higher Logic will automatically inherit these, so you don't have to manage who sees what. When you remove a member from a group in Wicket, that automatically updates what they'll see in Higher Logic.
---
See what's engaging members, across all touchpoints
Higher Logic is one of the richest sources of member engagement data; you'll be able to understand what kinds of questions and comments your members have, what topics are most important to them, and the types of resources they're consuming.
When you bring Wicket along, you're getting the full picture because you'll be breaking down your data silos. Your Higher Logic data, including forum posts, replies, and likes, will all be stored in Wicket so that you can cross-compare with data across the entire ecosystem of tools you use. Perhaps you'd like to see if an email campaign or online course has had an impact on your member engagement. You'll be able to compare that touchpoint data with your Higher Logic engagement data in Wicket and create visualizations that tell the whole story.
---
When you add Higher Logic to Wicket, you'll get it all.
Single-sign-on for members
When members update their profile in Higher Logic, their data is updated in Wicket and the rest of your technology ecosystem (and vice versa)
Set member groups in Wicket and automatically have those appear in Higher Logic
Compare Higher Logic member data to all other touchpoints in one place: Wicket
---
Higher Logic and Wicket in Action
Add all members to Wicket, including member groups.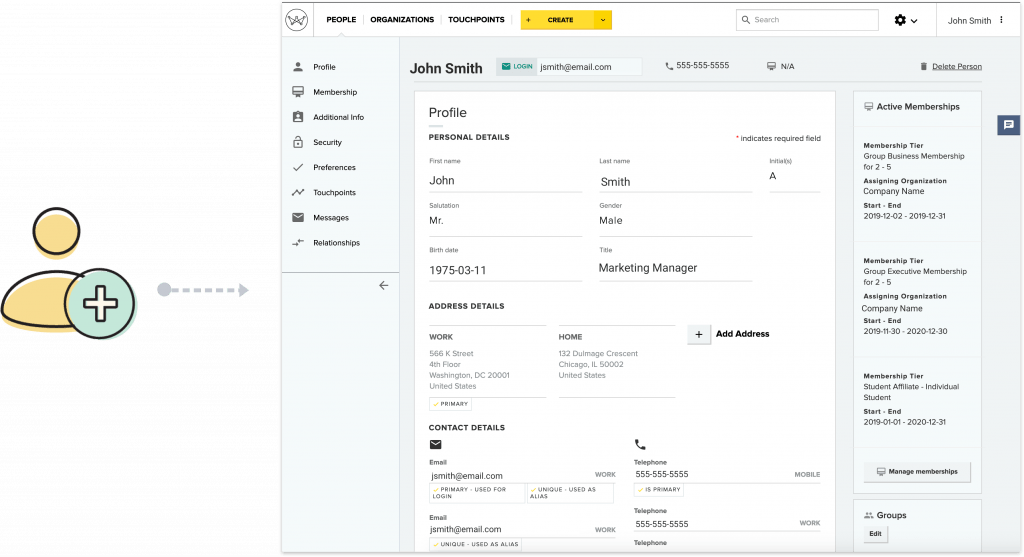 ---
Members login, using single-sign-on, and see the forums and resources specific to the groups they belong to.
---
Members update their profile information in Higher Logic and, seamlessly, it's updated in Wicket. Once that data is in Wicket, it's updated in the rest of your suite of tools as well.

---
As members post, reply, and like content in Higher Logic, the data is fed back into Wicket so that you can cross-compare data across all member touchpoints.