Support ecommerce with Shopify
Unlock your e-commerce potential with Shopify and Wicket
Shopify, a leading e-commerce platform built in our hometown of Ottawa, ON, Canada, is a true success story. It's no wonder as to why. They've built an easy to use platform where entrepreneurs, businesses, associations, and anyone under the sun can build a beautiful website and easily sell products. 
Shopify will enable your association to create a storefront to sell products, learning courses, eBooks, or services to your members. Within Shopify's dashboard, you can manage orders, shipping, and payments, with all purchases synchronizing back to your member profiles in Wicket in real-time.
Understand your member's buying journey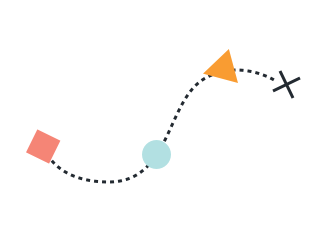 Within Shopify, you'll be able to track and report on product sales, order details, shipping information such as addresses, and tracking numbers. 
When Wicket is in the picture, you can kick your data up a notch. Not only can you understand what your members are purchasing, but you can compare that data with all of your other touchpoints across Wicket. Interested in knowing the impact event attendance has had on purchases? That data is all at your fingertips with your Member Data Platform ™ powered by Wicket.
Sell anywhere, anytime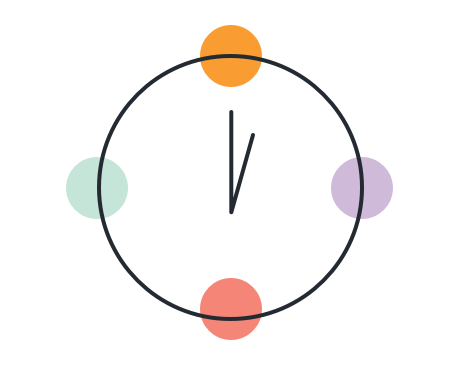 Sell your product to members anywhere, anytime – online, in-person, at events, wherever you and your members are, Shopify is right there with you to make that sale.

Take the guesswork out of marketing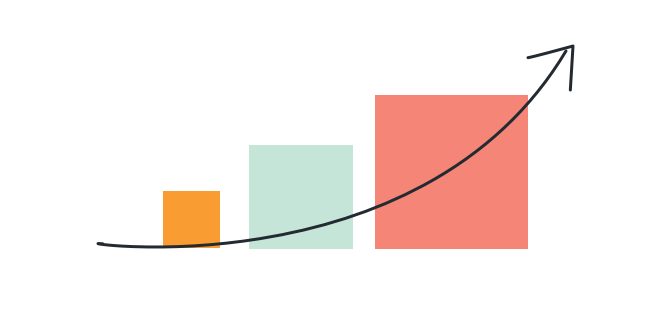 Shopify has built-in tools that allow your association to create, execute, and analyze campaigns on Facebook and Google to accelerate your marketing efforts.
When you connect Shopify and Wicket, you'll get it all.
Sell online or in-person
Use Shopify's built-in tools to create, execute and analyze marketing campaigns on Facebook and Google
Compare purchase data to all other touchpoints in one place: Wicket
---
Shopify and Wicket in Action
Add all members to Wicket, entering all of their member data.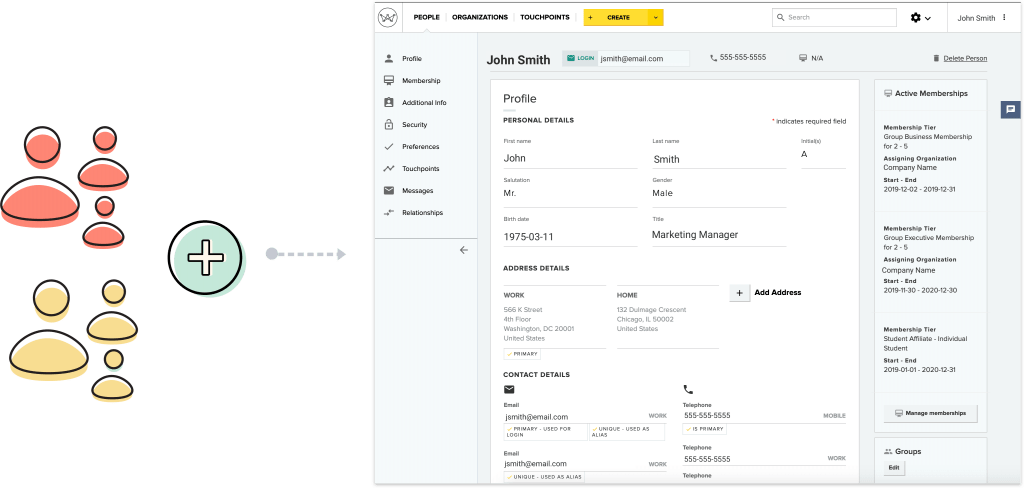 ---
Sell your products,  learning courses, eBooks, or services to members online, in-person or at events and see your purchase data show up in Wicket.

---
Compare your purchase data to the rest of your touchpoint data in Wicket to understand the impact your engagement activities are having on purchases.