Introducing The Shift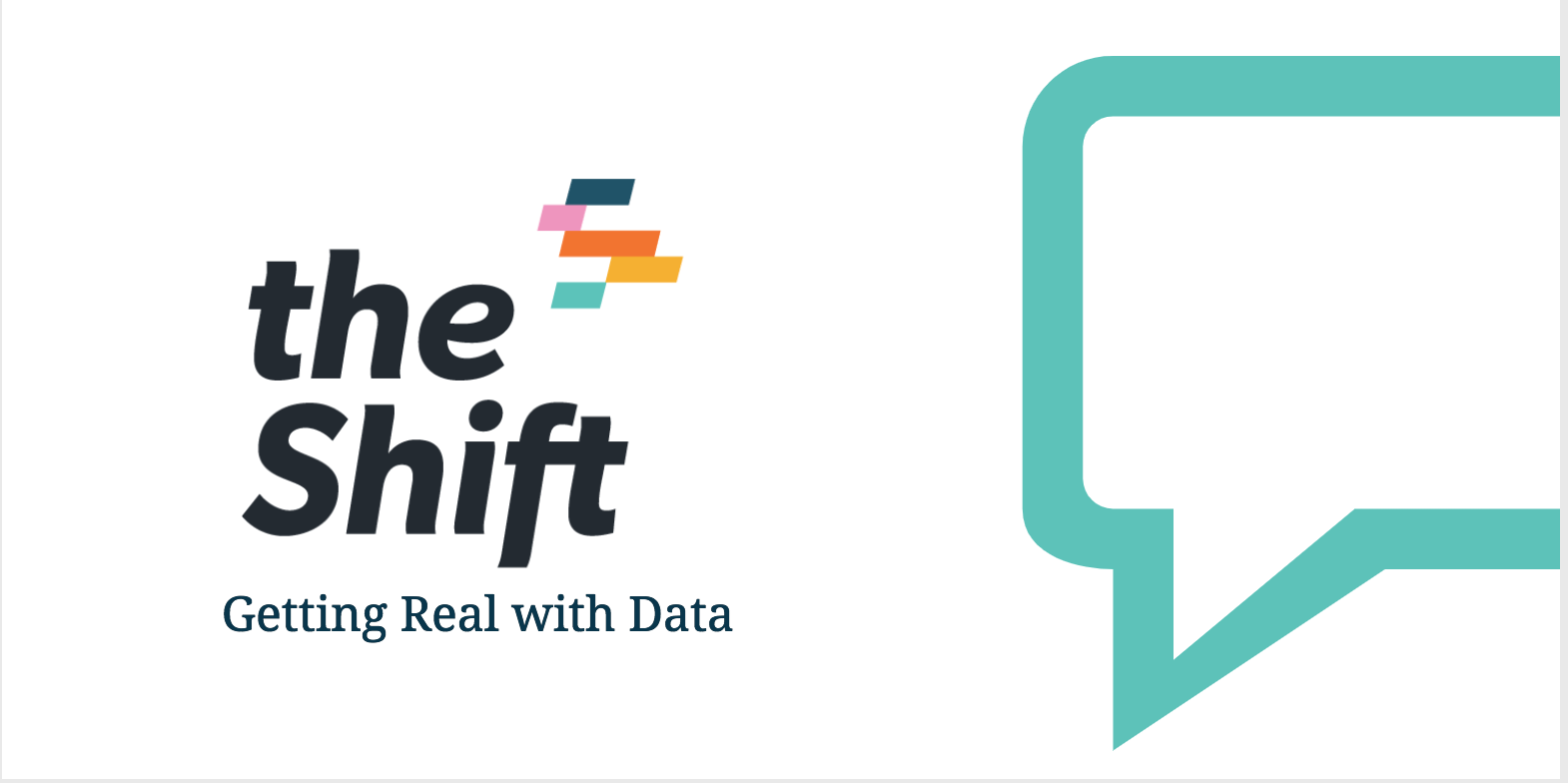 For years we've been hearing about the importance of collecting data. Some of us have even excelled at the act of data hoarding. Data collection is one thing, making intelligent decisions and driving actions from that data is something completely different. Associations struggle to utilize their data to demonstrate value and justify their existence. Competition is growing, member retention is shrinking and yet, associations must continue to do more with less.
What is The Shift?
At Wicket, we wanted to provide the opportunity for the association community to discuss the challenges we are all facing around data and technology. The Shift is a half-day event where association executives, thought leaders, consultants, and leading solution providers come together to challenge the status quo. On a quarterly basis, we facilitate a safe learning environment for attendees to expand their current knowledge base and skill set. The intent is for attendees to walk away with practical tips and resources on how they can implement change within their organization.
We kicked off the first segment of The Shift on Tuesday, January 29, 2019 at Invest Ottawa/Bayview Yards. The first topic of conversation was Getting Real with Data. Together, we identified how associations can utilize the data they currently have available to them. Before adding more contextual data, speakers encouraged the room to shift their mindset from data hoarding to data practicality, "get real with your existing data."
In case you missed it, key takeaways from The Shift: Getting Real with Data
Social and Economic Transformation: What it Means for Membership Based Organizations
Mike Colledge, President, Canadian Public Affairs, Ipsos
At the Shift, Mike talked about the challenges and opportunities facing associations in an era of rapid social and economic transformation. He noted that in this period of disruption associations need to be agile, have a social conscious, remain connected to their members, be aware of their needs, and the context in which they are operating. Mike also said that today's associations have the advantage of their own data to help them manage during this period of transformation. He provided the audience with 4 pieces of advice to ensure they get the most of their membership data:
Make data a priority. Have a plan for data governance, protection, and activation.

Start with your objectives, then look for data, then look for the best tools.

Don't collect what you don't need – think privacy first.

Look for outside sources to add context and understanding.
Mike concluded by noting, "no one can stop the shift. While we would all like to use data and technology to see into the future, we have entered into an ever-changing period best characterized by learning and growing, evolving and adapting."
Putting Business Intelligence to Work for your Organization
Rupert Bonham-Carter, Chief Customer Success Office, Klipfolio
The term Business Intelligence (BI) refers to technologies, applications, and practices for the collection, integration, analysis, and presentation of business information. The purpose of BI is to support better business decision making. With the use of data and technology, your association can leverage business intelligence to identify member engagement, growth, and retention opportunities.
Rupert, acknowledged the key questions associations might have around business intelligence and provided attendees with a practical process to follow. Using the data you have, audit and strengthen it. After you've prepared your data, find the right BI tool for your association – allow your data and technology to do the work for you.
Start by evaluating your available data. Make note of any information or skill gaps your association might have. Provide yourself with reasonable timelines to reconcile your data, solve information or skill gaps, and then put your data to use. Don't try to solve every minuscule problem your association is experiencing around data and technology at once. Instead, identify what the key problems are. Segment these issues into individual milestones, with solution-based actions, conquering each one at a time.

Once your database has been audited and you've strengthened your data, begin exploring data visualization tools. Determine if BI technology can help your team save time. There are 318 BI tools out there, take your time choosing one. Ask for trials to test the technology and verify if it is a good fit for your team.

Identify how you can utilize your current data to leverage a BI strategy. Define clear KPIs or OKRs. Allow time for your team to experiment and test your BI strategies. Have fun solving your problem. Learn from your strategies and use those learnings to fuel your association forward.
Associations can utilize tools to gain better insight into their data to make smart business decisions quickly. Through the use of data visualization, the unbearable task of identifying KPIs or OKRs in a sea of spreadsheets is eliminated. Use Business Intelligence (BI) tools to save time. Gain quick insight into your data to make smart decisions, so your association can focus on what really matters – strengthening communications, engagement, and retention strategies with your members.
Download Rupert's Presentation
Importance of Data in Advocacy with Regulators and the Government
Kevin Morris, Manager, Data Analytics, Canadian Credit Union Association
For associations, advocacy is the act of vocalizing the issues that matter most to their members. When associations advocate on behalf of their members, it demonstrates an aligned value system – naturally strengthening loyalty and engagement. Before you can begin identifying which issues your association should advocate, a database audit will need to be conducted.
Kevin stressed the importance of processes in data analytics and management for associations. Auditing your data will identify data quality issues and from there you can begin outlining your data entry and collection process.

Evaluate your current database capabilities. Ask your staff, if they run into any problems using the current database? How much time does it currently take to enter a new member, and what is the process? Identify if and how your team currently logs your member's advocacy issues? How are member's advocacy issues currently being pulled to formulate a consensus?

Based on the answers to these questions, you can determine key identifiers in your association's current data entry and collection process. Begin documenting the process your entire association will use, particularly noting how to enter a new member, and what issues they'd like advocated. Defining a process will ensure all data entry carries the same format. A structured data entry process lays the groundwork for your entire association to build upon.

Once you've determined your data entry and collection process, audit your data. Reconcile any duplicates, identify member names or organization naming issues, i.e. acronyms, spelling mistakes, etc. This will strengthen your association's current data.

Begin testing your data entry process.

Use a tool like Wiki to segment specific issues your members want vocalized. Within these issues, define a process of how staff can make note of additional comments and feedback from members. Create an agreed upon, shared naming convention, and folder structure for everyone. Add this to the onboarding process for new employees, centralize your process.

Schedule quarterly review meetings. Identify advocacy topics and review your association's data structure. Incorporate data auditing as an annual recurring activity will ensure quality assurance.
Once you establish a workflow for your organization's member database and a structured process for your staff to document advocacy issues, you can fuel your marketing strategies forward. Use the issues your members want your organization to advocate, and communicate these issues back to them. Communicate to your members that your association's values align.
With the success of our first segment: Getting Real with Data, Wicket will be hosting the next edition of The Shift in the spring of 2019. We want to take a moment to thank all of our attendees and those who registered for our event, including Invest Ottawa/Bayview Yards, Klipfolio, Industrial, and our incredible panel of speakers!
---