The Complete Guide to Data Platforms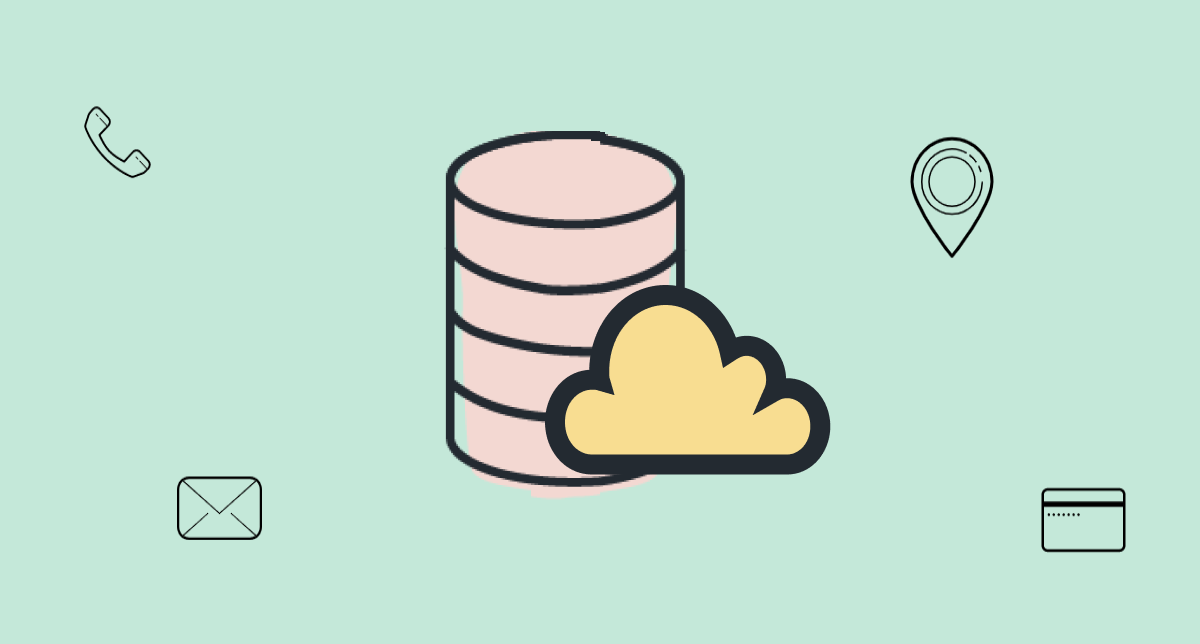 Ever wonder "What is a Data Platform?" Let us explain with a simple example of a member organization.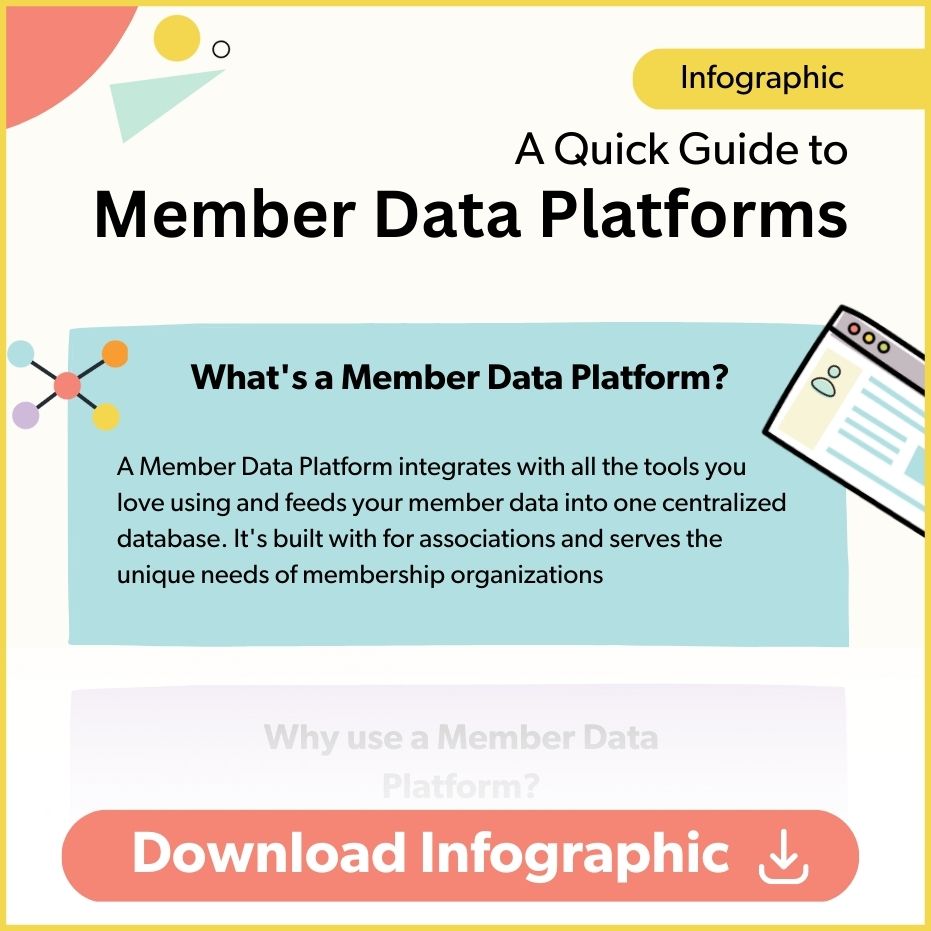 Think about all the different ways members interact with an organization. On any given day, it might look something like this:
They open an email announcing an event
Following the link, they purchase event tickets
They have a question about the event, so they call your organization
They go to the online discussion forum on your website to ask other members if they're attending the event
While talking to other members, they learn about an online course you're offering, and they purchase that as well
They go on social media to ask your team a question about the course
Companies probably use a few different tools to offer all of this. As a result, you may be data silos. When data lives in various tools, it isn't easy to see members' overall experience.
Enter data platform solutions. These platforms will help tie data together, giving a clear picture of a member's journey.
But what's a data platform? How could it help an organization grow? Let's break it down and dig deeper into these platforms.
What is a data platform?
A data platform is a software that combines data from multiple sources. It brings all this data into one centralized location. It will contain data from all your members' and customers' interactions with your organization. The role of data platform software is to give you the complete picture of how your members engage across your software ecosystem.
What are some examples of a data platform?
Many data platform products on the market are purpose-built for different industries and use cases.
Modern Data Platforms focus on moving large-scale data. Amazon Web Services and the Google Cloud Platform are two of the tools used most often.
For most associations, tools like these are typically beyond what's needed. These kinds of tools are for larger organizations with highly technical staff.
A Member Data Platform focuses on building a complete member profile. Integrating all the software an association uses, an MDP can aggregate data. You'll see the full picture of your members' end-to-end journey. Wicket, the world's first MDP, is a great example.
Then, there are the Customer Data Platforms, like Segment. These tools focus on customer-related data and combine data from multiple sources. For example, they'll integrate CRMs, transactional systems, social media, emails, websites, digital ads, and eCommerce stores.
Why build a data platform into your ecosystem?
A data platform is an integral piece of software when trying to improve your understanding of members. Data platform tools give you the complete picture of your end-to-end member experience. You only get half the story without a platform connecting the dots. You might know what emails get high open rates, but what happens afterward? Are those emails also encouraging event attendance?
Deciding to explore data platforms is only your first step. When creating a data platform business case to share with your organization, talk to others. Include management and staff who will use the tool in requirement gathering. Work with them to establish clear goals. From this, you'll derive your data platform use cases. Then, you'll understand what data platform will help you reach and exceed your goals. Think of this endeavour as problem solving. What issues could the new platform ease?
We recommend creating a data platform roadmap. Build a plan for all the stages, from exploring to selecting and implementing your new platform. A coherent plan is essential when introducing a new system to your association.
How do data platforms work?
While data platform capabilities vary, the unifying idea is that they connect data. These platforms integrate with all of your other tools. Once connected, the data platform is where staff will go to understand members. When you log in to your data platform, you'll see which emails a member opened, the online events they've attended, and the purchases made.
What is a Member Data Platform?
Member Data Platforms (MDPs) is the newest category in data platform software. Designed for associations, the MDP provides an alternative to the traditional AMS. The MDP focuses on the unique needs of membership organizations. It aims to connect different platforms associations use so that data flows into one central hub.
Member data platforms, like Wicket, also focus on creating a unified member experience. For example, when Wicket integrates with different software, it provides members with single sign-on (SSO). With SSO, members can use the same username and password to log in to any connected platform. As a result, the member experience is seamless.
What is a Customer Data Platform?
A Customer Data Platform is also a central location for data. It helps users organize data to improve their marketing initiatives and customer experience. The CDP, however, isn't built for member-based organizations.
Member Data Platform vs. Customer Data Platform
The goal of both platforms is to connect data so users can better understand their audience. Designed for associations, Member Data Platforms have all the concepts surrounding members, committees, and dues payments baked in.
Customer Data Platforms are created for a business audience and don't support membership nuances. The focus of a CDP is on customers. Associations would need customizations and workarounds to make a CDP work for their organization.
How do data platforms simplify data governance?
Data governance is a concept in data management. A good data governance strategy will ensure that your organization has common standards for collecting, storing and understanding data.
One fundamental way data platforms simplify data governance is by minimizing copies of data. With all your tools connected, you have a single source of truth. Without data duplications, you'll have less data to sift through.
Another benefit of a data platform is that it consolidates access to data. You're now managing access control in one platform instead of granting permissions in various tools.
Choosing a cloud data platform simplifies data management. A cloud vendor will ensure your compliance with regulations and data security.
Are you interested in data governance? Check out this excellent blog post from CSAE to learn more.
What is a Member Data Platform vs. a Data Warehouse?
A data warehouse connects with different systems to store data. The difference between a Member Data Platform and a data warehouse is accessibility. A warehouse isn't for everyday business users but built for technical professionals only. Busy information technology teams are bottlenecks between key decision-makers and the information they need.
With an MDP, any staff member at an association can log in and make sense of member data. While it's powerful enough for technical users to do large-scale data analysis, it aims to be accessible to everyone.
Organizations with large volumes of data often stack the MDP beside a warehouse. The MDP can connect to your warehouse to provide all association staff with a view of data. Meanwhile, technical staff work in the warehouse for more complex data tasks.
What is a Member Data Platform vs. a Data Lake?
A data lake stores raw, unfiltered data. The goal of a data lake is to centralize all the data an organization has. Like a data warehouse, the downside of this is that the data is only accessible to technical staff. To use this data, you'd need to know programming languages like Java, SQL, Python, and R. You would need a developer or database engineer.
The goal of a Member Data Platform is also to centralize data. Unlike the data lake, the data in a Member Data Platform is human-readable. Staff members of any technical skill level can log in to view critical member data. Wicket also connects to top business intelligence tools for larger-scale analysis. With this method, all staff can make data-driven decisions.
Associations with large amounts of data often have an MDP and a data lake. If your organization already works with large volumes of data, these products complement each other. The MDP is accessible to all staff, but the data lake is there for more advanced data work.
Association Now magazine has a great blog about data lakes and warehouses. Check it out if you'd like to dive deeper into this topic.
What is a Member Data Platform vs. a database?
A database is a broad term that describes a location that stores structured data. The goal of a database is to be accessible to all users. An MDP is a unified member database providing a 360-degree member profile. However, MDPs are not just databases. Because the MDP connects with different systems, you can see your members' interactions across the ecosystem. A traditional database will provide information about one particular part of your organization. For example, it might only show purchases. An MDP gives you the entire picture.
An MDP also enables single sign-on because it's the hub in the middle of all these connected services. Your members can use one username and password to log in everywhere. One user profile exists for every member.
***
Now that you understand the fundamentals of a data platform, it's time to uncover the right solution for you. When shopping for and choosing a new platform, there are lots of best practices to keep in mind. Check out the essential checklist for choosing member management software we've created. It's a great resource when you're first starting your search.
---