Jennifer Francis' is Moving the Dial on Equality in STEM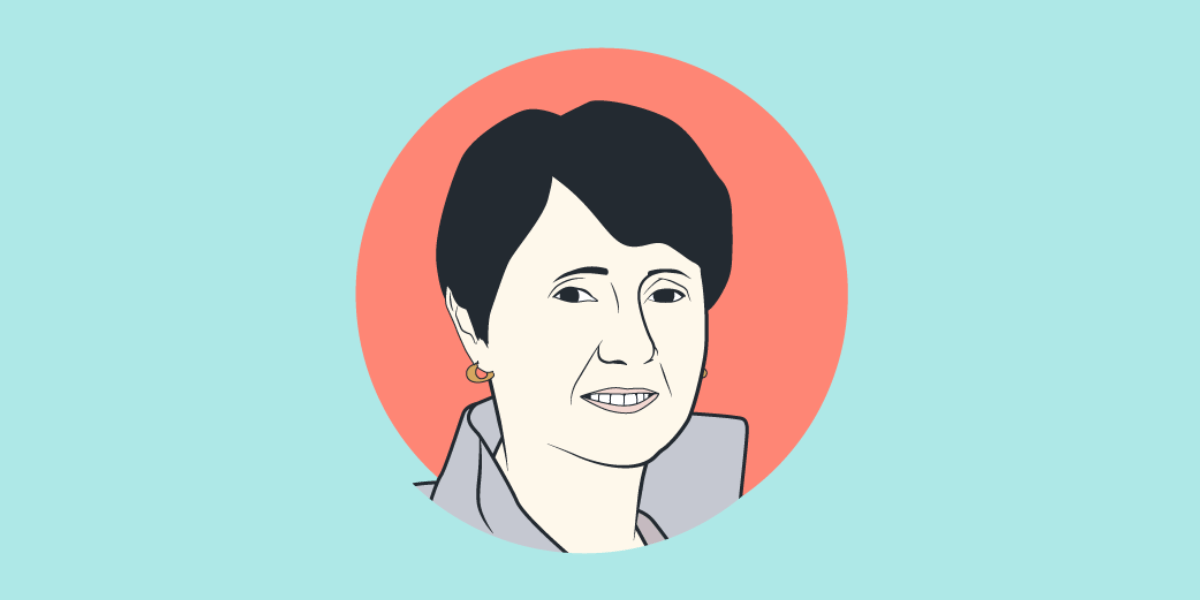 10 min read
International Women's Day is this Friday, March 8th. An important topic, for us – here at Wicket, is speaking about Women in Tech. We chatted with Jennifer Francis, Principle of Cafe Noir Consulting to further discuss her role in the tech community here in Ottawa.
Jennifer is a very impactful contributor to Ottawa's tech community. She is not only a technology mentor and advisor but also an angel investor – an affluent individual who provides capital for start-ups. Jennifer's career has always been focused on technology. She was an executive in the information technology and services industry, with experience in Enterprise Software, SaaS, Go-to-Market (GTM) Strategy, and Strategic Partnerships. This female fire-house doesn't stop there, she's also one of Ottawa's biggest advocates for girls and women in STEM. And that's what caught our eye about Jennifer's impressive resume.
Question & Answer Interview

When did you begin taking an interest in technology?
I started taking an interest in technology in grade 10. With the encouragement of my math teacher, I joined the computer science club. I began participating in math competitions. I do admit, there may have been some motivation to do this – as I am a forward thinker, in preparation of attending the University of Waterloo.
What was your first significant memory with technology as a child, and/or a young adult?
I remember going on a field trip to Carleton to learn about computers. It was an eye-opening experience. I learned what was possible with, what was considered at the time, modern technology.
When you were growing up did you think you'd be working in the tech industry today?
I didn't think I would be working in the tech field. My plan, when I started at Waterloo, was to do graduate work in math. My degree is a Pure Math major and Computer Science minor. I was in the co-op program, and after my work terms, that's when I decided I really did want to work in tech.
How did you kick off your career in tech?
I've worked in tech since the mid-1980s. I did not go back to school to study technology further, instead, I have continuously learned throughout my career. I taught myself any skills I felt I needed to acquire or level up. I started as a software developer and over the course of my career, I focused on development management, marketing, product management, business development and grew into executive management roles. The changes in the industry and the opportunities enabled by technology are fascinating. It is an exciting and fast-moving industry – with lots of opportunities to learn and grow.
Do you have any involvement outside of work, within the tech industry?
While I was working full time, I got involved with an Ottawa based networking group for women in technology. I began helping the organization by organizing events. I left full-time work 7 years ago and now do advisory work, mentoring, and angel investing in technology startups. I am currently on the board of Women Powering Technology (WPT), a women's networking group. Alongside my role at WPT, I run an annual program called Technovation in Ottawa and Toronto. Technovation is a global program to introduce girls ages 10-18 to technology entrepreneurship. Over the course of 4 months, the girls build an app. The app the girls build is based on solving a problem – creating a solution with the use of technology. In addition to building the app, the girls get involved in the business aspect of developing an app. They learn about market research, such as pitching their app to investors and how to create a business plan, all around the app they've developed!
There are over a thousand girls who have gone through the Technovation program so far. It is extremely rewarding watching many of these young women choose computer science and engineering as they begin thinking about what to take in post-secondary school. Seeing their confidence and the skills they develop through the program makes me optimistic that we truly are making an impact on the much-needed shift in the tech industry.
What makes you so passionate about advocating for women in tech?
There are great jobs – in a fast-growing sector, and we'd be doing women a disservice by not showing them these opportunities. It's important to provide women with the skills they need to be successful in STEM. I believe diverse teams create better solutions to complex problems.
"I am passionate about encouraging more women and girls to enter the field and helping them be successful in their careers. When I first started working in tech I was in the minority as a woman. I assumed it would change, but the ratios did not improve so I decided to get more active in moving the needle."
With the growth of AI, we are seeing the bias that exists in the industry showing up in solutions. The best way to combat this is to draw on the talents of all of the population, getting more women and minorities into the tech workforce will give a voice to their views and experiences to better shape the solutions we build.
What was the best piece of advice you ever received?
I've had strong mentors and role models throughout my career, so it's hard to choose just one. But, I think the best advice I received was to know who you are and what you want. It is still not easy being a woman in tech, but it can be really rewarding. You just need to trust your own judgment and hold on to your sense of self.
What advice would you give another woman, interested in entering the tech industry?
There are going to be people who want to pigeonhole you, hold you back, or make assumptions about what is best for you. Don't let these people define you. Build a network that can help you with both hard and soft skills to achieve your career goals. Surround yourself with people who provide you with the support and encouragement you need to stay and thrive in tech. It is definitely worth the effort.
It has been 20 years since the first Women's Day. With each year, each day, we can continue moving the needled towards equal rights, identifying equality as the norm. With greater efforts towards spotlighting both incredible women and men who make a big impact in our tech community – such as Jennifer, the closer we'll get to equalization in our industry.
Connect with Jennifer
---