Embracing Evolution with Katharine Griffiths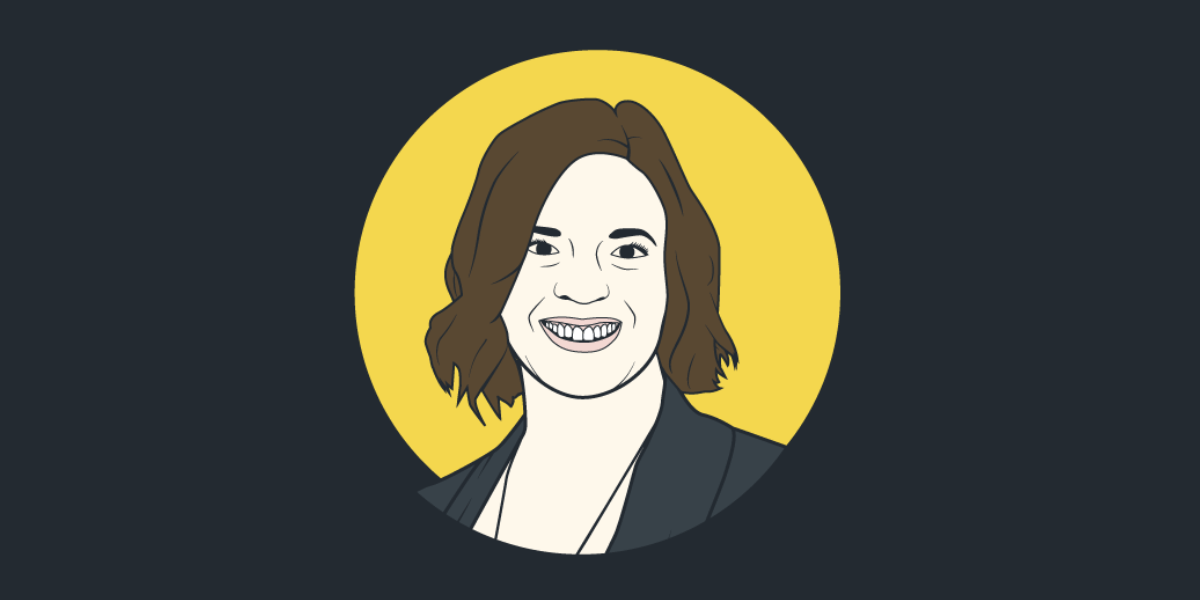 8 min read

Katharine Griffiths is the head of Data Analytics, at Innovapost. Innovapost is the Information Technology Shared Services provider for the Canada Post Group of Companies, including Canada Post, Purolator, and SCI Group. Innovapost provides client-specific Information Technology (IT), Information System (IS), and business solution services exclusively to all groups and functions within the Group on a cost-recovery basis.

Actively championing the advancements with women in tech, Katharine Griffiths leverages her mathematics and computer engineering background to encourage the next generation of women to embrace STEM. In our interview with Katharine, we learned about Katharine's compassionate leadership style. She demonstrates the power of resiliency – to not only survive, but to flourish in the technology sector. She talks about her involvement with Women Powering Technology (WPT), an organization created to inspire, support, elevate and empower women in technology personally, professionally and together as a community. WPT has Chapters around Canada, with international partnerships.
Question and Answer

When did you begin taking an interest in technology? 
I studied Computer Programming in high school. It was the first time a computer programming course had been offered at my high school. So I decided, why not!

We used a program called BASIC. I'll be honest, I don't remember much about it anymore, but it was likely the foundation of what is now my 20th year in tech.

What was your first significant memory with technology as a child, and/or a young adult?
I remember when VHS and Beta first came out. I thought Beta was the better technology – VHS was marketed better, so it took the market by storm. I'd imagine anyone born before DVDs remembers VHS. Beta (Betamax) is similar to VHS, it's a analog-recording and cassette format of magnetic tape for video. It was developed by Sony and was released in Japan on May 10, 1975.

When you were growing up did you think you'd be working in the tech industry today?
I always loved math. When I was young, the tech industry wasn't really a 'thing'. It wasn't until much later that I decided to enter the tech industry.
I studied at McGill in Bachelor of Education for Math and Physics. My original plan was to be a high school math teacher. Careers rarely follow a straight and predictable path. I ended up moving back home after second year, took a year off, and tried to figure out what I wanted to do. I had friends who were studying computer science and became interested in what they were doing.

During my year off, I researched different industries. At the time there was a lot of talk about the upcoming tech industry and how it was poised to explode. This was all pre-dotcom bubble. The reports also indicated that salaries were expected to be quite high. I applied to the Computer Engineering Technology program at Algonquin College. And the rest, so to speak, is history.

I decided to finish my Math degree at Carleton while I was working full-time in the Telecommunications industry. In May 1995, I was working at Bell Northern Research as a contractor. I was then hired into their Fiber Optics Division – a new technology growing rapidly at that time. It was very dynamic. I learned a lot, made lifelong friends, and had tons of opportunity!

How often do you take additional courses related to technology, or sharpening existing skills?
I tend to go on about one or two conferences per year to stay current on technology trends. I also read quite a bit. I have an entrepreneurial spirit, so I tend to be interested in trends that are expected to be disruptive to the industry.

Do you have any involvement outside of work, within the tech industry? If so, how did you get involved and why?
I'm on the Executive Committee for Women Powering Technology – Ottawa Chapter. I am a mentor for Technovation, a youth organization that teaches girls in grades 7-12 business and technology skills, and Women in Science and Engineering (WISE).

Most of my interests outside of work tend to be with encouraging women to move into senior leadership roles and young girls to enter STEM fields. I definitely feel as though we need more diversity in the tech industry. Different backgrounds help round out products, new product designs built from a diverse team is more likely to succeed as it can consider a variety of use cases.

What was the best piece of advice you ever received?
One of my directors expressed the importance of building, developing, and nurturing relationships. He said to me, 'when you call people, you want them to want to pick up the phone'.

It was great advice. It made me understand the value of good, working relationships.

What advice would you give another woman, interested in entering the tech industry?
Go for it.

Don't be intimidated by the abundance of men. Immerse yourself in the industry, join groups and attend events related to the tech industry. Don't be shy, inject yourself into the conversation.

"You guys have a monthly breakfast session, I'm going to join you from now on if that's okay."
"You are all golfing on the weekend, can you fit another person in?"
"Hey, we should all go for drinks or coffee some time!"

Men and women are different. Men often don't care if a woman invites herself to go somewhere with them. This tends to be unnatural for women since we've been conditioned to wait for an invitation. Own who you are as a woman to influence change in the industry. Don't be shy, and go for it!

Katharine's journey within the tech industry teaches all of us, that there is no destiny. Your career is going to constantly change, just like technology. Don't be afraid of it. Embrace evolution.
---