The best training and learning management systems for associations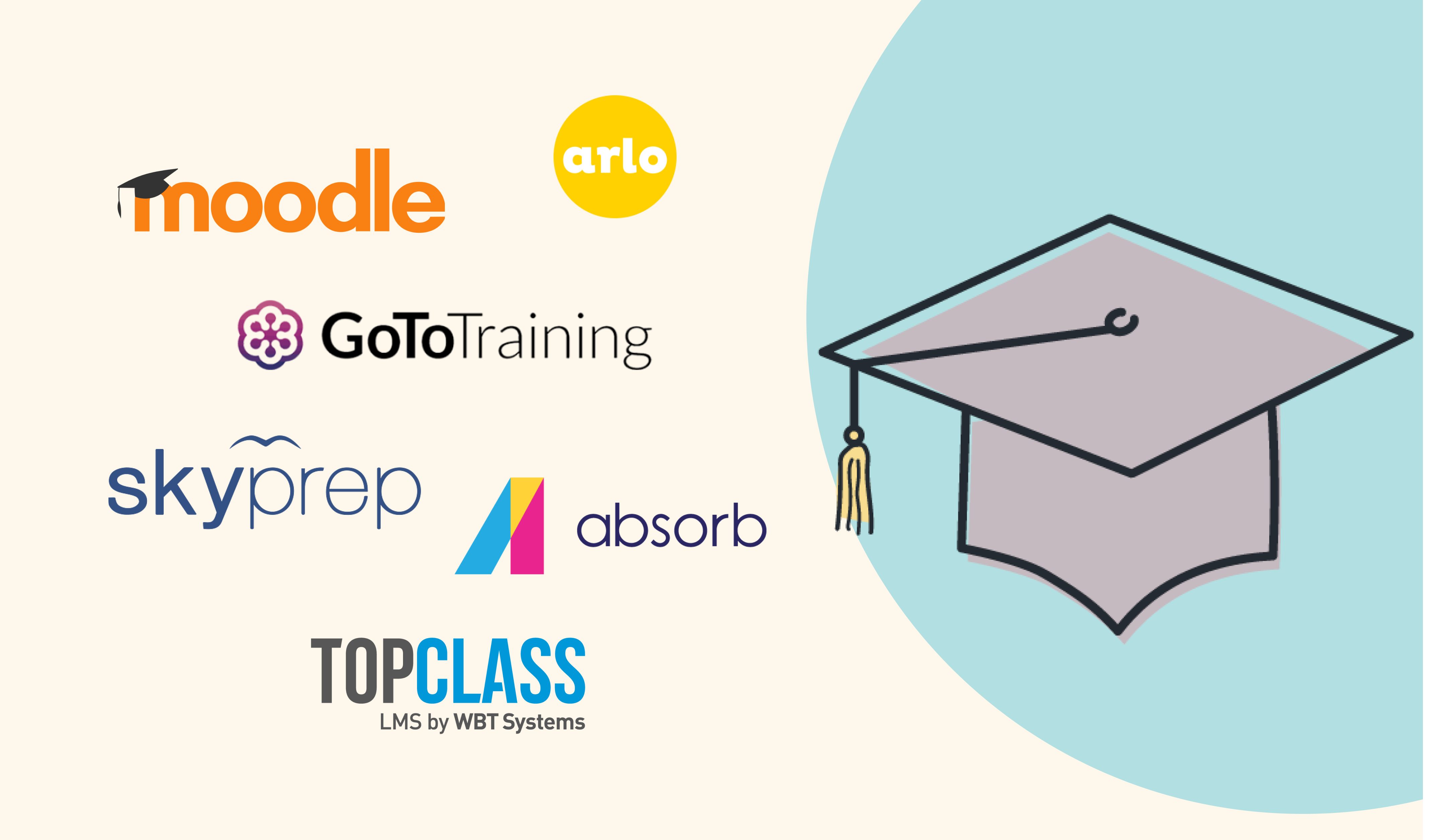 Choosing the right educational platform that makes you and your learners' life easier is no simple task. While some tools can help you build beautiful, easy-to-follow courses, others might focus on streamlining training management activities as an administrator.
While there are many options out there, some training management systems (TMS), some learning management systems (LMS), we help you cut through the noise so that you can make the decisions you need.
We've broken down the entire decision-making process in our downloadable guide: Training and Learning Management Systems for Associations. This guide offers a breakdown of how to identify requirements, has a full breakdown plus a comparison of several TMS and LMS solutions, and includes an evaluation template that you can easily fill in as you go.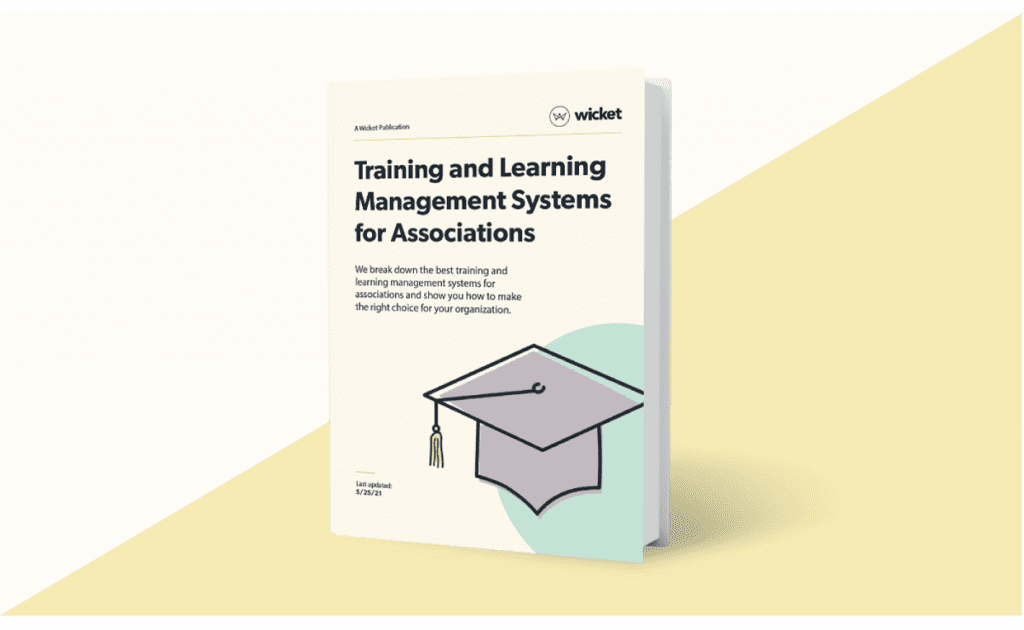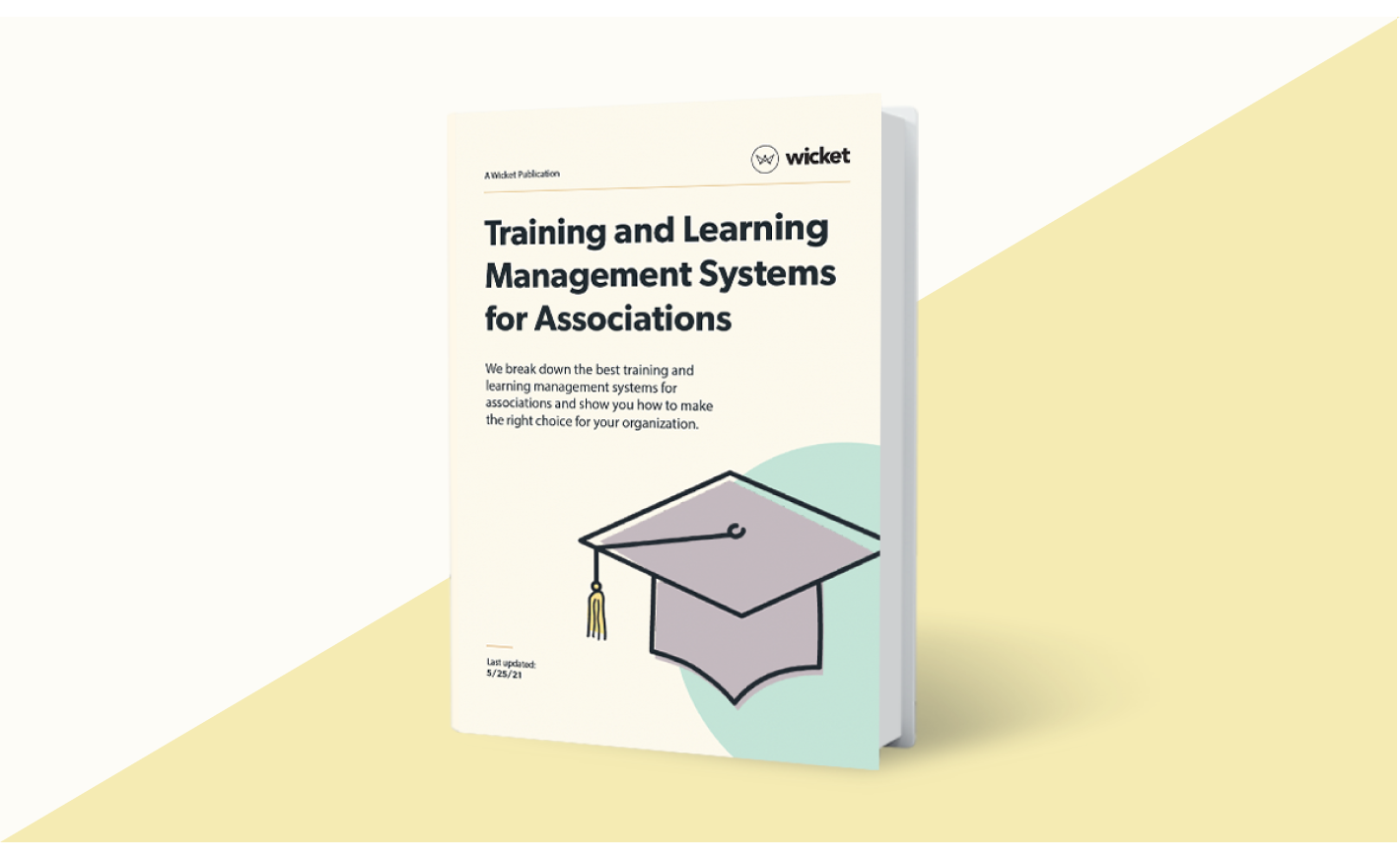 ---
First, let's look at Training Management Systems.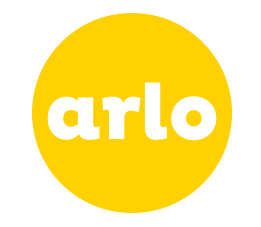 Arlo

Arlo is a training management system that helps you manage your association's training operations. More than that, it integrates with e-commerce and marketing tools to help you drive sales and grow course registrations. Using Arlo, you can create training websites, customize registration pages, offer interactive courses or self-paced learning, and more.

Arlo benefits:
Has a very robust support system with over 150 self-help articles with easy to follow instructions
Integrates well with popular LMS solutions (such Moodle, Learnbook, Coassemble, Teachable, TalentLMS) to help you build eLearning courses
Ability to manage tasks on-the-go with their mobile app for both iOS and Android
Constant improvements made to the product via regular upgrades, new features, and bug fixes
Integrates with Wicket to offer SSO, member pricing and synchronized data between the two systems
Arlo drawbacks:
Less built-in features compared to other tools (such as online newsletters or webinars), so you will need to lean on third-party integrations to enable
Users have reported onboarding and initial set up can be time consuming
Still working to build nice-to-have features (such as mark attendance by class, or change multiple sessions at once)
Limited ways to customize, and when possible, may not be as straightforward as expected

Unique feature:
While there are some limitations to Arlo, many are in process of being improved and none are major deal-breakers. For smaller training providers looking to get started with a new TMS without wanting to commit to going full-service, Arlo is a great choice as it allows you to pick and choose to add only the integrations you need. Scaling your training needs is made easy thanks to this flexibility.

---

GoToTraining
GoToTraining offers both instructor-led training as well as virtual learning, giving you the option to engage learners both onsite and online. Having hosted over 700,000 annual trainings with over 3 million attendees, they are one of the top training software that boasts stand-out interactive features to boost your learners' engagement.

GoToTraining benefits:
Intuitive to navigate as an administrator and no IT support needed to get set up
Integrates with PayPal to easily receive and manage registrant's payments and refunds
All class information (including documents and videos) is stored in one place, and can be distributed to course participants in advance
Custom registrations can help you measure participants' knowledge before the course starts
Admins can send automated calendar alerts in advance as reminders to participants
GoToTraining drawbacks:
Some users report minor audio and video connection issues
Requires a modern operating system to use (Mac OS X 10.9+ or Windows 7+)
The interface can be a bit cumbersome at first, its design could be upgraded
Limited ways to personalize emails with your organization's branding
No dashboard view of reports and analytics; have to be generated for download

Unique feature:
GoToTraining excels at bringing diverse groups together into one training session. They provide the tools for trainers and trainees to interact seamlessly with one another. With in-class polls, tests, evaluations, as well as virtual breakout groups, the experience of learning widens with ways to share knowledge and collaborate in real-time.
---

SkyPrep
SkyPrep is an award-winning training platform that can also help you to create and deliver learning material. In that sense, it acts as a hybrid TMS and LMS that your course creators and training administrators will both appreciate. Organizations both large and small lean on SkyPrep to manage their training as the tool is known for being extremely scalable and adaptable to any team size.

SkyPrep benefits:
Courses can be linked together to form learning paths
Automation helps to instantly grade tests and surveys, or to generate certifications instantly upon course completion
Many customizable aspects including personalized emails, certifications, domain and URLS
Open API supports integrations with popular eCommerce, webinar, social and calendar tools
Building a course is straightforward, especially with drag and drop options
SkyPrep drawbacks:
Doesn't support automatic reminders, these have to be set manually
Learners can be locked out of a course if their due date has passed
Surveys are limited to just multiple choice (doesn't include a point scale system)
Reporting functionality is basic and there aren't any integrations with HR information systems
Instructor-led courses can be cumbersome to schedule (no option to set them as recurring)

Unique feature:
Though SkyPrep is considered less established than some of the other competitors on this list, it's value for money and the strength of its customer service is a significant plus. With game-like features such as badges, points and leaderboards built in, gamifying the learning experience is made easier than ever.
---
Next, let's look at Learning Management Systems.

TopClass LMS
TopClass LMS by WBT Systems is a powerful learning platform that's well recognized in the association space. It's ability to integrate with leading association management systems means that learning insights can be used to directly improve member engagement and retention. Not only does TopClass LMS offer connected and personalized learning experiences, they provide
support for certification and accreditation programs, which serves as a great advantage for organizations who run them.
TopClass LMS benefits:
Easy integration with a wide variety of systems (Salesforce, Higher Logic, PayPal, Facebook, and much more)
Works across all devices for managing learning and training on the go
Virtual conferences and events bring learners together alongside discussion forums and interactive videos
Flexible online testing tools (proctored exams, quizzes, surveys, timed assessments, etc.)
TopClass LMS drawbacks:
Learning interfaces could be modernized
Navigating through pages before getting to payment and course start can be cumbersome
Transitions between content during courses could be smoother
Users note creating quizzes is comparatively more difficult compared to other tools

Unique feature:
Named Best Continuing Education & Association Learning System for five consecutive years (2015-2019) and #1 Association LMS for three consecutive years (2015-2017), TopClass LMS is trusted by many associations to deliver reliable, flexible and comprehensive learning.
---

Absorb
Absorb is a cloud-based learning management system that helps you create empowering learning experiences. With eCommerce capabilities included out-of-the-box, you can sell training as easily as you can create it. While many tools out there claim that they're easy to use, Absorb lives up to it by focussing on smart design.

Absorb benefits:
One of the best LMS user experiences out there that's intuitive to grasp for both admins and learners
Comes with a mobile app (Absorb Learn) that's available on both iOS and Android devices
AI and natural language makes completing administrative tasks more efficient
The tool can recommend learners new courses based on their profile data
Supports eSignature to streamline recordkeeping
Includes social learning tools such as leaderboards, newsfeeds and ratings
Integrates with Wicket to offer full data synchronization and SSO
Absorb drawbacks:
Can't create groups using CSV upload
Limited assessment options when it comes to answer types
Limited calendar integrations (can't integrate tasks or due dates)
Users note cases of long response times from customer support team

Unique feature:
With Absorb LMS you can access Absorb Create LI, an online course builder and authoring tool. Create LI has easy drag and drop functionality, a robust library of customizable templates and themes, plus it lets you build a variety of course material like games, assessments, video courses and more.
---

Moodle
Moodle is a free, open-source learning platform. While it makes creating personalized learning experiences easy to do, they also have a large directory of Moodle experts ready to help you get your course up and running when you need it.

Moodle benefits:
A free tool to use if you're willing to take on the administrative task of set up
Flexible to add or create new features with modular, plugin-based design
Unparalleled language support (120+ language localizations)
Compatible with every major browser and device, including apps for iOS, Android and Windows Phone.
Integrates with Wicket to offer full data synchronization and SSO
Moodle drawbacks:
User interface not as intuitive compared to other tools on this list
To enable SSO, will need to make additional configurations
No integrated marketplace for courses
Will need to self-host the LMS if on the free version

Unique feature:
As an open source initiative, the sky's the limit when it comes to customizing your learning experience and platform. Don't feel like taking it on yourself? You can outsource specific tasks to Moodle Service Providers to get expert help in implementation and set up, developing unique reports, installing plugins, and more.
---

All of these platforms would be an excellent option for your organization. The decision really comes down to how well the platform aligns with your specific needs. Inevitably, the choice is yours.
To make that choice easier, we've broken down the entire evaluation process with templates and a full cross-comparison of these platforms so that you can easily compare their features in our Training and Learning Management Systems Guide for Associations.
---