What's the best email marketing platform for associations and member-based organizations?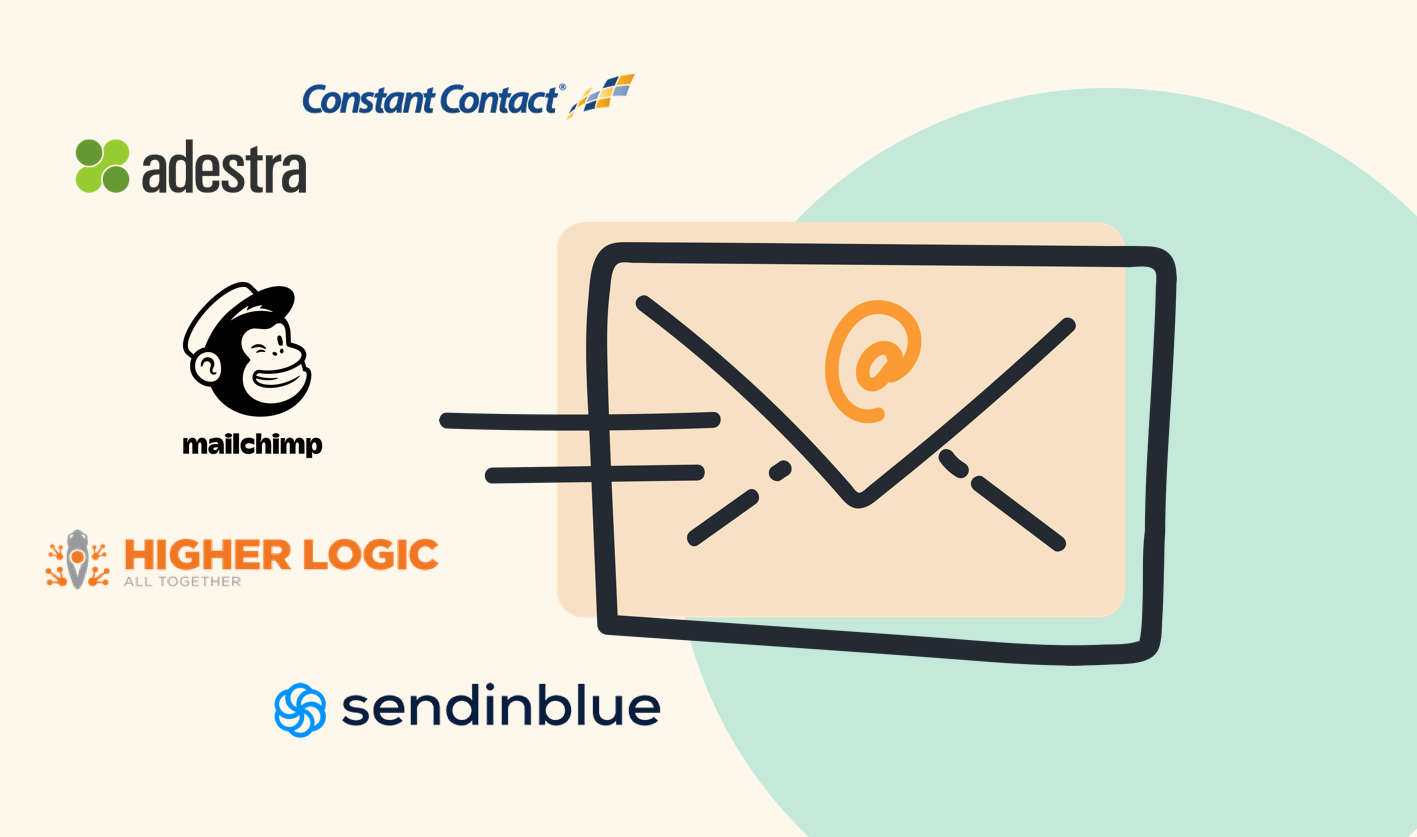 Choosing a new email marketing platform is really overwhelming. When you're choosing a new email marketing platform, you're making an investment of both your organization's time and money. It will take staff a while to learn how to use a new platform and the last thing you want is to realize that a platform isn't right for you after you start using it. With so many options on the market, it can be really difficult to know what the right choice is for you.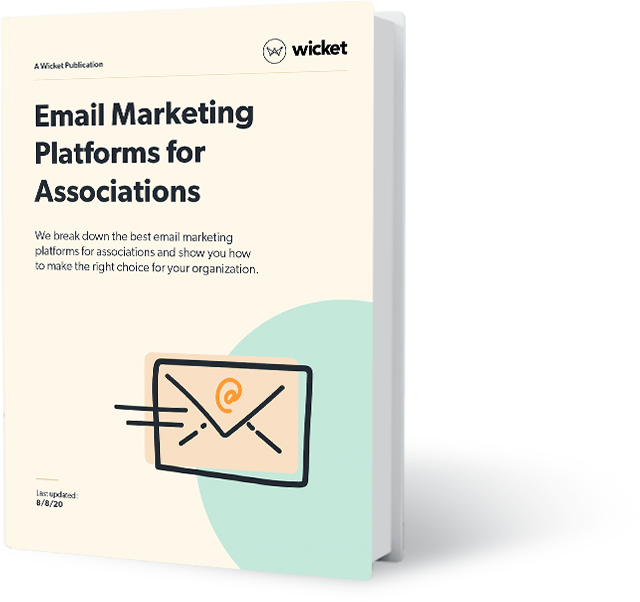 We've definitely been there. That's why we've broken down the entire decision-making process in our downloadable guide: Email Marketing Platforms for Associations. This guide offers a breakdown of how to identify requirements, a full breakdown, and a comparison of several email platforms and an evaluation template that you can easily fill in as you go.
---
Let's compare some options.
First, let's look at the platforms used by all industries.

MailChimp
MailChimp is the king of email marketing platforms. Beloved for being accessible and easy to use, it's no surprise that they hold 62% of the market share. For those new to email marketing, MailChimp is a great option because it's free with up to 2,000 contacts, it has a very easy-to-use drag-and-drop design component and there are lots of pre-built themes for you to choose from.

MailChimp benefits:
Integrations will be easy. It already integrates with GA, WordPress, many CRMs, and even us, Wicket.
A/B testing will help you find out what content is driving higher engagement rates.
Report on individual campaigns with details such as open rates, click-through-rates, engagement, bounced, and unsubscribed.
Create your own design or choose a pre-built theme.
It's extremely intuitive. Because MailChimp tries to keep a small support team, their tools are all super easy-to-use.
The entire product is filled with tips and tricks to make you successful. As you create and send your campaigns, MailChimp will guide you away from making any serious blunders. For example, they'll warn you if your email subject has any trigger words that could send it to spam.
Create automated emails that send based on a trigger you set. This could be triggered by a member's activity or a date, like their anniversary of joining your membership. Mailchimp's automation capabilities are, however, less robust than Constant Contact and SendinBlue.
MailChimp drawbacks:
For more advanced reporting, you'll have to do extra digging. MailChimp's default reports, however, are terrific for beginners.
MailChimp is constantly evolving and changing its product (for the better). If you're using it consistently, you'll barely notice the small incremental changes. If you're only using your email platform a few times a year, you might be frustrated with the changes.
Customer support is somewhat limited. Because MailChimp prioritizes self-service (and frankly does a great job at it), you won't be able to reach anyone on weekends or outside of the 9 am-5 pm work eastern time-zone hours.
---

Constant Contact
Constant contact is another top email marketing platform. Most notably, it has hundreds of customizable templates for you to choose from. Constant Contact is especially good for those running events because it also offers features for managing event registration.

Constant Contact benefits:
Email design is easy for non-technical users because of all of those templates available.
A/B testing for subject lines is available.
Integrations are reasonably robust. While there won't be as many out-of-the-box integrations as MailChimp, Constant Contact is popular enough that it integrates with a lot of tools.
Ability to send SMS so you can reach your audience in more ways.
Constant Contact drawbacks:
Automation is very limited.
A/B testing features are limited to subject lines only, so insights beyond open rates aren't possible.
Customizing the design of emails is difficult, so if you're looking for something highly customizable, this might be frustrating.
---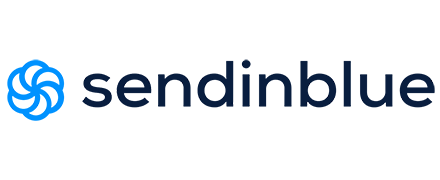 Sendinblue
Sendinblue is a newer product on the market. If you need marketing automation, Sendinblue might be a good option for you. Their focus is more holistically on marketing. This means that SendinBlue has a CRM, and offers support for transactional emails, SMS, landing webpages, Facebook ads and marketing automation. With extremely competitive pricing, it's clear that they'll become a stronger contender in the market.

SendinBlue benefits:
Simple and intuitive user experience.
Robust automated marketing capabilities so that you can set triggers and send emails based on member behaviour or dates.
Ability to send SMS so you can reach your audience in more ways.
Very competitive pricing means you're getting a lot of great features for an affordable cost.
SendinBlue drawbacks:
Because it's a newer and less popular platform, it lacks many of the 3rd party integrations other platforms have.
The email editor isn't as intuitive as other options; it still needs polishing.
Email templates are lacking right now.
---
Ok, now let's look at the association-specific platforms.

Higher Logic
Higher Logic is known for its online member communities, which help associations engage in meaningful ways with their members by giving them a safe place to connect and share ideas online. More recently, Higher Logic created their own communication suite when they purchased two platforms: RealMagnet and Informz. Higher Logic's communication suite (formerly Informz and Real Magnet) manages all of your marketing needs, including email. Depending on your needs, Higher Logic will recommend one of the two platforms for your organization to use. So far, the reaction has been positive with users loving the robust capabilities of the communications suite.

Higher Logic benefits:
The communications suite aims to automate your entire marketing workflow, eliminating the need for any repetitive tasks.
Integrating with the rest of your suite will be easy, especially if you're already using Higher Logic. Higher Logic already has a fairly long list of integrated platforms, including Wicket!
Reporting capabilities are strong and you'll be able to analyze data across an entire campaign.
Higher Logic drawbacks:
There's no free trial or free version.
The robust tooling has left the tool less intuitive than others on this list.
Email editing is reported to not be as intuitive as other tools like MailChimp.
---

Adestra
Adestra is an email platform that focuses specifically on associations. Offering a more customizable solution, this might be the right choice for you if you have a team that's already fairly tech-savvy. Because they focus more on associations, they have unique features that are especially helpful to association professionals. One example we love is the geolocation heatmap so that national associations can see at a glance which local chapters are most effective at email marketing.

Adestra benefits:
Fine-tune segmentation is achievable because it has the capability to tightly integrate with your member management platform.
Data reporting capabilities are extremely robust and customizable.
Easy-to-use email editor with real-time previewing.
Adestra drawbacks:
There's no free trial or free version.
If you have a lot of users creating emails, Adestra is a bit more limited because there is only one user type. If you have a complicated chain of command when it comes to email creation, you'll have to find workarounds with this platform.
If you need forms, Adestra is a bit more limited because you'll need to build a page in HTML in order to use the form functionality.
---
All of these platforms would be an excellent option for your organization. The decision really comes down to how well the platform aligns to your specific needs. Inevitably, the choice is yours.
To make that choice easier, we've broken down the entire evaluation process with templates and a full cross-comparison of these email marketing platforms so that you can easily compare their features in our Email Marketing Platforms for Associations guide.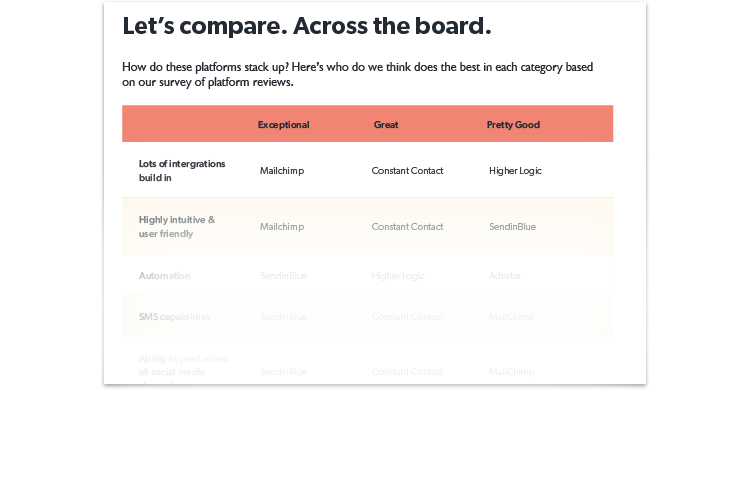 ---