What's the best e-commerce platform for associations and member-based organizations?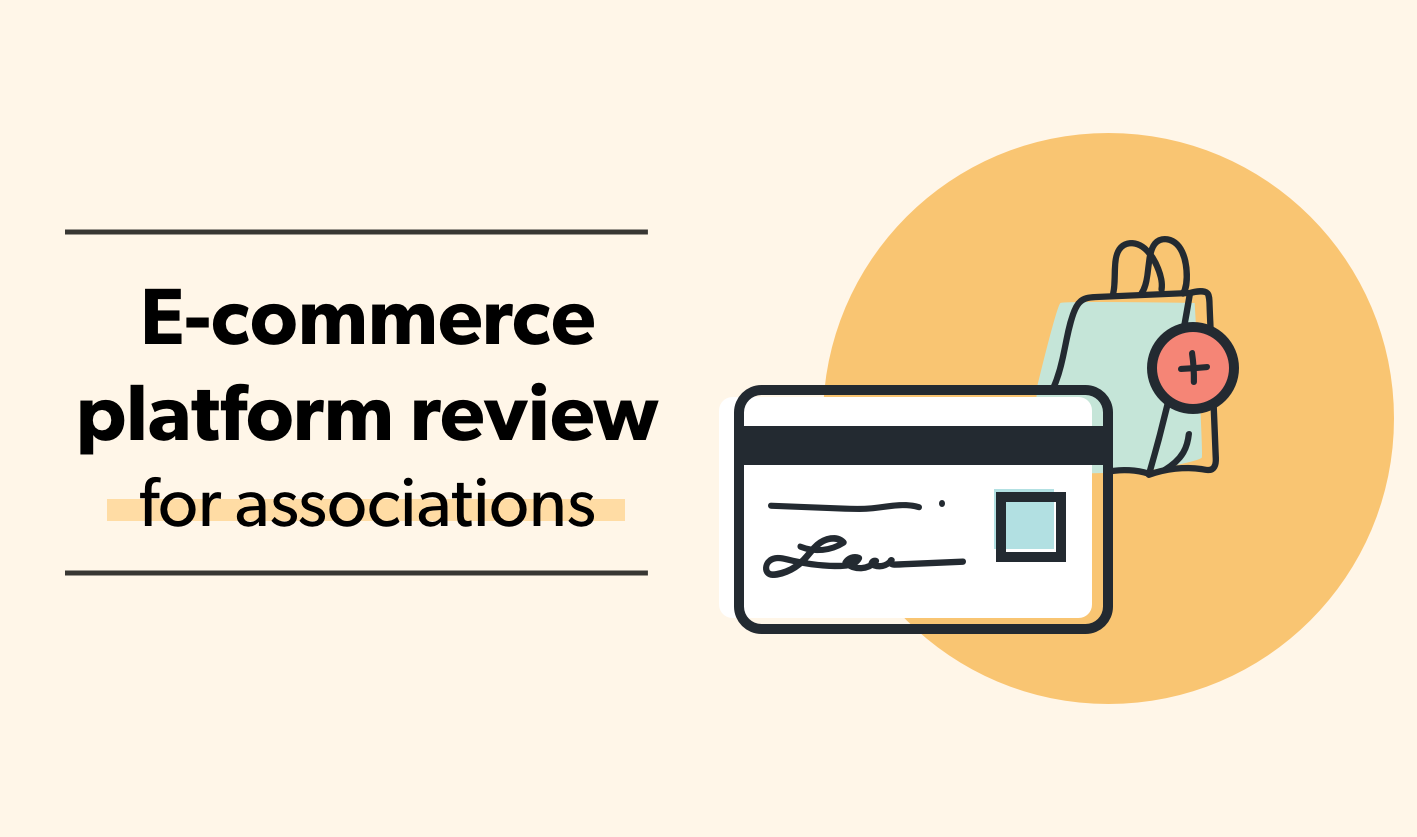 With hundreds of e-commerce platforms to choose from, finding the right fit can feel daunting!
There are many reasons why associations enter the e-commerce space. A major one? To ditch spreadsheets, phones, and emails in favor of automated tools that make payments an instant process. But more than that, it can also be a productive way to fundraise, host e-learning content, or let members subscribe on a monthly rather than annual basis.
Whatever your reasons are, we're here to simplify the process of choosing a new platform to make life easier in the long run. In this guide, we'll break down highly-rated platforms based on cost, features available, and integration capabilities so that you can see what's right for you.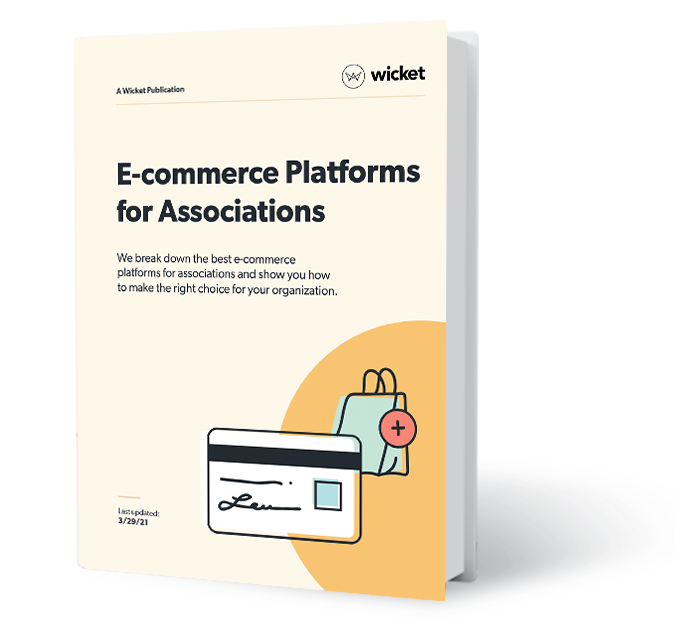 We've broken down the entire decision-making process in our downloadable guide: E-commerce Platforms for Associations. This guide offers a breakdown of which open-source and commercial platforms might work best for your organization. We also include evaluation templates so you can jumpstart your evaluation.
---
First, let's compare the open source e-commerce platforms.

Magento E-commerce Platform Review
Magento is an e-commerce platform with multiple tiers of services. At its most basic level, Magento Open Source is free to use with no license fees. For medium to large enterprises, they offer a paid tier called Magento Commerce that's available as a hosted service, meaning there's no installation involved. If you've got the technical know-how, this is a strong platform with robust feature sets.
Magento benefits:
Ability to use a free, open-source plan with the option to scale into more full-featured tiers.
Magneto Marketing has a vast collection of extensions, modules, and integrations you can use to achieve very specific goals.
Both B2B and B2C options are available.
Can be used as a headless e-commerce system (front and back ends of the platform are decoupled).
Magento drawbacks
No native support for membership or subscription transactions (requires an extension via plugin).
Expensive enterprise grade pricing (anywhere from $15,000 to $50,000 per year).
Not easy to use for beginners with limited web development experience.
Unique feature:
Magento is a heavyweight solution that has one of the most extensive feature lists you'll find in e-commerce software. With nearly everything you'll need for SEO, marketing, site management, catalogue management and browsing, product browsing, checkout, payment, and more, it's better suited for established organizations that have the know-how (and funding) to take on.
---

WooCommerce Review
WooCommerce is a customizable, open-source platform built on WordPress and is the official e-commerce solution for WordPress. It's one of the most popular platforms worldwide targeting small to medium sized organizations because it's free for personal and commercial use. The sky's the limit with this one – if you can think it, you can build it.
WooCommerce benefits:
Integrates tightly with the WordPress CMS, making it a natural choice for existing WordPress users.
Has one of the fastest-growing e-commerce communities with a wealth of online resources and 80+ meetups worldwide.
No licensing fees to get started (but you should plan for a support budget).
Has a very robust feature set with a large library of plugins to extend its core functionality.
Strong support for selling memberships and subscriptions.
Very modern, well-documented, open API for integration.
WooCommerce drawbacks:
Open-source means you need to have the capacity in house or a service provider to support and maintain updates, or go with a hosted provider such as Automatic.
If you're not already using WordPress, it would require having a separate store website.
WooCommerce unique feature:
As of 2021, WooCommerce powers 29% of stores online, surpassing both Shopify and Magento. Because of its immense popularity, you'll find over 2,000 user created WooCommerce themes to choose from (both free and paid).
---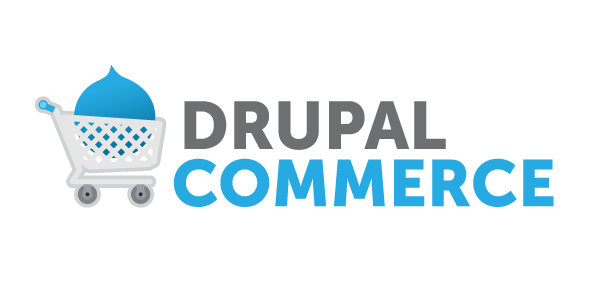 Drupal Commerce Review
Drupal Commerce is an open-source product used to build flexible e-commerce websites and applications. If you're already running the Drupal CMS, this platform is a natural extension. It integrates commerce, content and community to create engaging experiences that bring you more traffic to drive results.
Drupal Commerce benefits:
Built as a "building blocks" type system – like everything Drupal, it gives you a framework to build upon.
Very powerful feature set, even more so when combined with Drupal's workflow capabilities.
No licensing fees if you are comfortable managing an open-source platform (If not, are hosted providers that manage it for you).
Very strong integration capabilities. Can be used as a "headless" e-commerce system.
Drupal Commerce drawbacks:
Subscription or membership type transactions aren't native, but are available via a subscriptions module.
Comparatively high in cost. It fills a gap between WooCommerce and Magento, but leans more towards enterprise pricing for deployments.
Community support and robustness of the feature set isn't as large as WooCommerce or Shopify.
Drupal Commerce unique feature:
Drupal is exceptional at helping you create content-driven experiences. Having engaging stories, blogs, or guides on your site can directly benefit sales in your store. With both your CMS and Commerce platform running on Drupal, you can achieve a big leg up in this area.
---
Now, let's compare commercial e-commerce platforms.

Shopify E-Commerce Platform Review
Shopify has exploded in recent years as a leading e-commerce platform and for good reason. They have two platform tiers – one built for small to medium-sized organizations, the other (Shopify Plus) built for enterprise organizations. They're a cloud-based, SaaS solution that lets you access your store from anywhere as long as you have an internet connection. Shopify is more of a "do it yourself" platform, but they have a large community of service providers you can work with to get the job done.
Shopify benefits:
Easy to use, clean and very intuitive user interface.
Integrates with social platforms like Instagram, Facebook, and Amazon so you can sell anywhere and everywhere.
Very modern, well-documented, open API for integration.
Lets you automate product categorization by setting up rules (especially useful if you've got a large inventory to sort).
They have 5700+ apps in their store that you can use to extend your store's core functionality.
Shopify drawbacks:
SSO isn't available in Shopify, only Shopify Plus.
There's a big price jump from Shopify to Shopify Plus.
Customization is limited since it's not open-source, so you'll be working within their features.
No native support for membership or subscription type transactions (requires apps such as Bold Subscriptions).
Unique feature:
Shopify offers Point of Sale hardware that lets you sell not just online, but in physical locations as well using your iOS or Android device. This means that you can keep your inventory and stock count automatically synced across both channels (granted, there is an additional monthly cost for this add-on).
---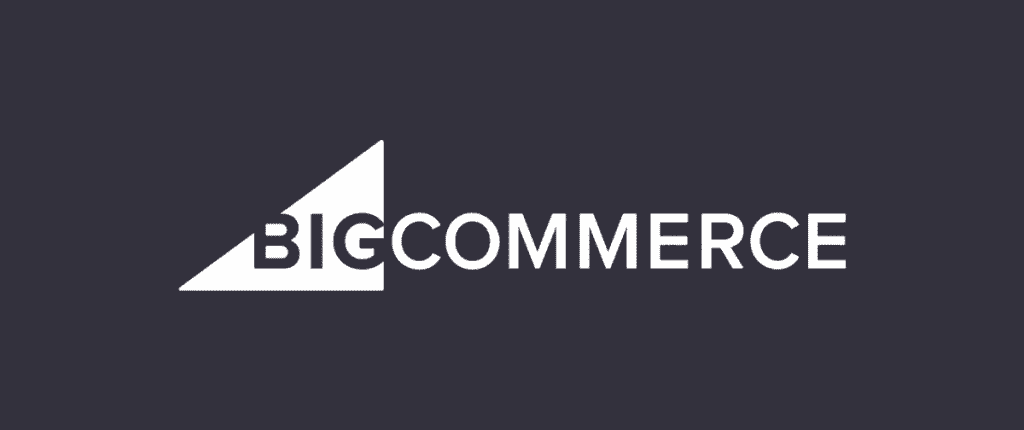 Big Commerce Review
BigCommerce is a SaaS product that has all the basic store features you need to get started. All you need to do is sign up and start personalizing your store's theme. It leans towards the tech-savvy, and may not be as intuitive for those without a background in development. It's a good fit for medium to large-sized organizations, but smaller organizations with an appetite for growth could also find a fit here with their affordable standard option.
BigCommerce benefits:
No coding needed to build beautiful storefronts using the drag-and-drop visual editing tool.
Strong API and integrations that supports headless e-commerce.
Native Point of Sale (PoS) system for on-site sales.
Integrates with social platforms like Instagram, Facebook, and eBay so you can sell anywhere and everywhere.
B2B friendly with bulk pricing, quote management, and purchase orders.
BigCommerce drawbacks:
Less suited for those with just a few products for sale, given the rich features available.
Users have found set up to not be as quick or easy compared to competitors (like Shopify).
Customers have noted inconsistent loading speeds.
No native support for membership or subscription type transactions (requires apps such as Afterpay).
BigCommerce unique feature:
BigCommerce is the only e-commerce builder on the market where you can sell digital, physical, and service-based products online without an extra app. They also have no additional transaction fees, unlike competitors who often charge around 2%.
---
Let's compare large event platforms across the board: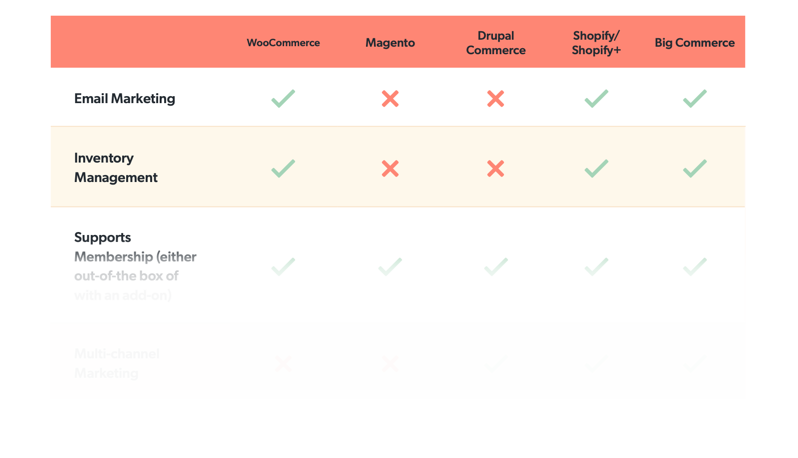 ---
All of these platforms would be an excellent option for your organization. The decision really comes down to how well the platform aligns to your specific needs. Inevitably, the choice is yours.
To make that choice easier, we've broken down the entire evaluation process with templates and a full cross-comparison of these e-commerce platforms so that you can easily compare their features in our E-Commerce Platforms Guide.

---