Wicket Scores +82 on eNPS, a Top Score for ANY Industry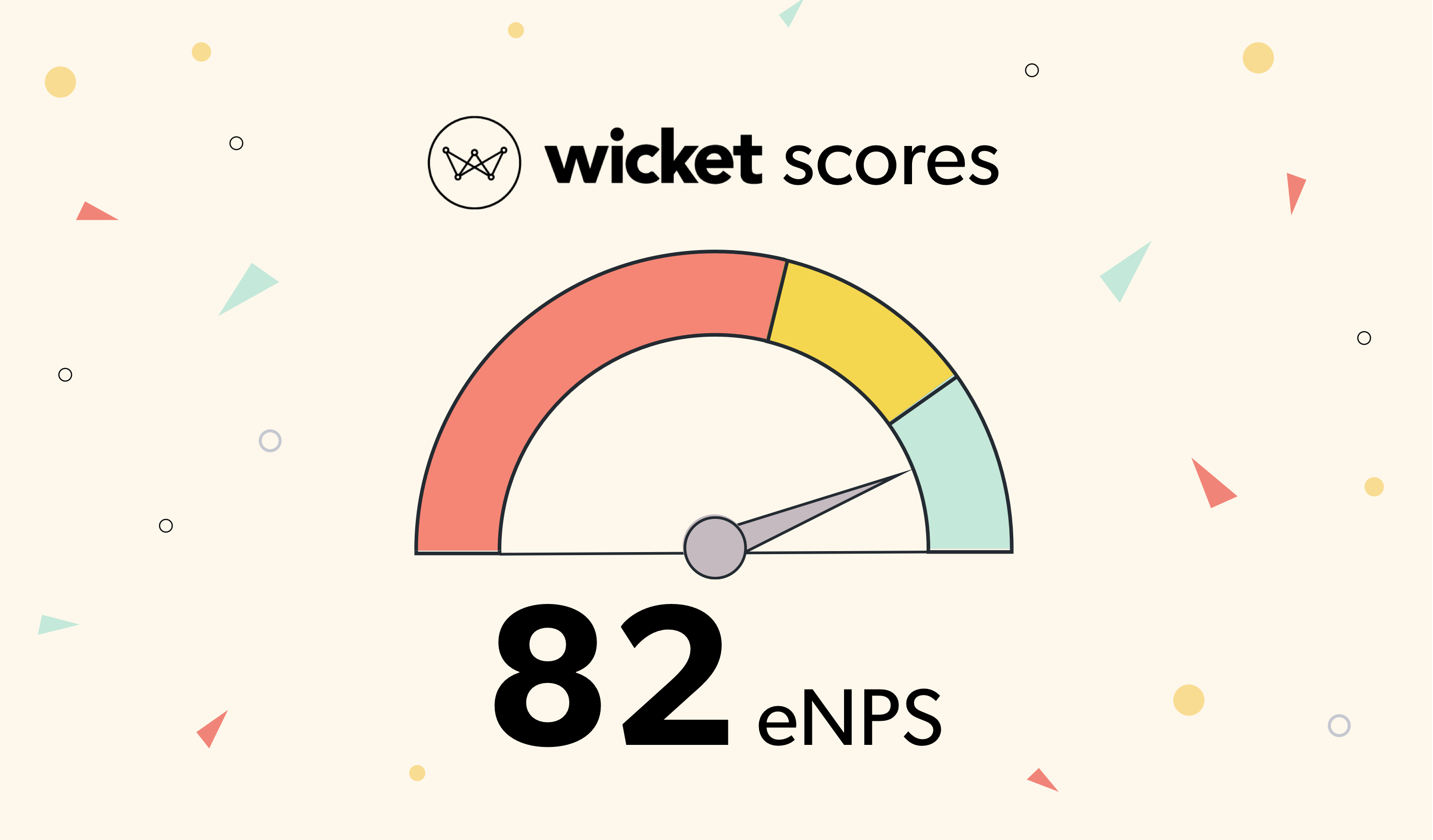 In Winter 2023, Wicket employees participated in an eNPS benchmarking as a health check on company culture. We love these types of surveys because we're always looking for ways to improve the lives of our team!
We're so happy to announce that we scored +82!
Not only is it the top score among our cohort with Invest Ottawa, but it is miles ahead of +30 which is considered a "good" score by HR Experts.
When asked how Wicket maintains a positive response to the survey across the company, Laura Mindorff, COO & Co-Founder of Wicket explained that it really is all about the environment you build for your employees.
"We focus on nurturing an inclusive and supportive environment where we're all working towards the same goal that is consistently communicated across the company for collaboration and shared success."
To celebrate our achievement, Invest Ottawa helped us with a fun promo video you should check out:
And we weren't the only winners!
We're in good company with two other Invest Ottawa start-ups MASV and Giatec. Both achieve top marks in our cohort. We'll be sure to compare notes to see if we can make life at Wicket even better.
Want more information? Read the full article on the Invest Ottawa website.
---