Can a new billing system be your superpower?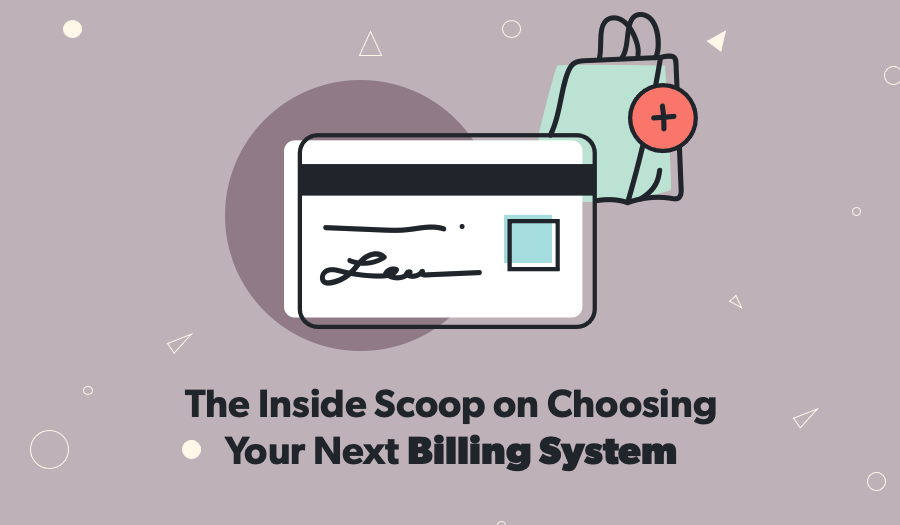 Everyone has a different relationship with their billing system.
Ask the cashier checking you out (not in that way, or maybe in that way… good on you) at the grocery store. Their billing system is mostly there to manage cash flow in a pretty simple way – to collect payment and issue refunds.
Some organizations manage billing in this way. It's a phone call, a spreadsheet, and a bank account.
But what if you're operating an organization that deals with multiple people at once? You probably don't have the luxury of time to keep using a system that demands a lot of manual labour. Likely, you're in the market for something that can help you manage memberships, offer trials, and issue discounts at scale.
There's a lot of options out there and it might feel daunting to know where to start, but fret not, we're here to help. We sat down with Kyle Booysen, Account Executive at Fusebill, to learn more about:
What to plan for when choosing a new billing system that will suit your unique needs
How the right billing system will leave a tangible impact on your organization
Why the shift towards a recurring revenue model will make you successful
When and how to make the switch in a thoughtful way
(This interview has been edited for clarity and length.)
---

"All billing systems do pretty much the same thing", can you tell us why that's not true?
While there are a lot of competitors in the billing space who service a similar market (whether that's B2B or B2C), different platforms offer different levels of functionality. What's right for one organization might not meet the needs of another. There are two dimensions to determining what's right for you.
The first is deciding what level of complexity you need. Are you just looking for a simple invoicing tool that can collect payments once a year, or are you looking for a full accounts receivable (AR) system that can automate your entire AR process? For instance, Fusebill's platform forms a core part of an association's accounting spine and becomes one source of truth for ARs and a system of record for your membership database.
The second is to find a match between your specific business model and a system that can meet those needs. For instance, if you require different pricing per member, as opposed to having one generic pricing model, then you'll need to be able to do advanced overrides at an individual level.
While many billing systems have hundreds of built-in features, it's important to consider how a system approaches the design and build of these features so that it fits your unique needs.
Do you have any advice on what key things to look for when searching for a new billing system for the first time?
Before you start looking, I think analyzing your current business pains around AR is extremely important. Being open to meeting people like myself can help you save time when it comes to figuring out which features are going to be important for your business, and what will provide high returns on your investment. A good place to start is to look for a system that supports revenue assurance and revenue recovery. Being able to automatically follow up on failed payments, whether due to an overdue invoice or expired credit card, is going to serve as a huge benefit.
Another key thing I would consider is how easily the billing system integrates with your existing technology stack. Being able to communicate with other tools you already use will allow you to effortlessly sync accounting, customer, and invoicing data between platforms.
How much impact can the right billing system make on the success of your association?
The value of the right system is huge in terms of ROI. What we usually see across the board, regardless of our customers' business size, is a 2-4% addition to their bottom line. It's clear these systems really pay for themselves.
The other major benefit is the ability to reduce manual labour around AR. When you have automated systems that do your billing, you save wage costs as well as cut out human error. This is especially essential for associations that are still picking up the phone months before renewal and dialing each of their members to see if they want to stay on.
The increase in member retention is going to be significant when you use a billing system like ours because we give you the ability to auto renew memberships. Even if you don't want to shift to an auto renewal model and stick to annual memberships, then you can automate upcoming bill notifications, expiring membership notifications, as well as a whole host of customer communications to increase retention rather than having to get on the phone and dial members up manually.
Do you think billing systems can play a role in establishing credibility for the organizations who use them?
Definitely. People in general are very comfortable with putting their credit card or banking account online to pay for goods. But as an organization, you want to make sure you're handling that information in a compliant way.
Today, I think many associations are still collecting this type of sensitive data over phone, email, or through webforms. Moving to a billing platform like Fusebill gives them a Payment Card Industry (PCI) compliant self-service portal where they can enter their information themselves, behind a security firewall and in an encrypted way. This switch is going to be huge in terms of increasing trust for the organization.
We're in such a subscription economy now, I can probably list off a dozen things I'm paying a monthly fee to. From an association's perspective, can switching to a monthly subscription model help add value?
Moving from an annual to a monthly payment schedule typically reduces sales friction, which is what we see with companies we help to make that change.
Automation leads to more efficiencies in your workflow. You're going to see a higher percentage of customer retention and a lower percentage of revenue leakage and churn, just by doing something so simple as offering the ability for clients to pay monthly rather than annually. You can give them the ability to sign up for an auto renew plan or a month-to-month plan instead of forcing them to engage in a 12-month contract, which would require them to pay everything upfront.
Most of the feedback from our customers is that they've reduced the time spent on billing by 80% or that they've increased their revenue recovery by a factor of 4. We definitely see valuable benefits from customers when they do implement our system and go live with it.
When do you know it's the right time to switch to a recurring revenue model?
The world is changing and so is commerce. The way we pay for goods and the ownership of goods is shifting. The subscription economy is just going to continue to grow. People's willingness to pay for things online will only keep going up – our generation doesn't even think twice about it, even older generations are totally on board. Especially with associations, the quicker you innovate, the more prepared you'll be to adapt to the new standard.
Do you have any tips on how organizations can ease into a pricing strategy switch?
You can do A/B testing if you're not sure of what price point will work best. In Fusebill for instance, you can create two plans and run them side-by-side. Using the same marketing strategy but by sending different customers to different registration pages, you can see what your target market is responding to most. Then within Reporting, you can see the breakdown of sales by plan or by product to learn which is lowering your sales friction the most and gaining you more subscriptions.
It all depends on what you're selling and the market you're selling to, but at the end of the day, you'll want to invest in a product that allows you to: make changes with the click of a button, roll those out to the market quickly, and then get in-depth reporting on how they're performing. You'll basically want an automated billing tool that lets you respond to the market in real-time.
---

Kyle Booysen is an Account Executive at Fusebill. Fusebill is a flexible and easy-to-use recurring billing and payment solution that simplifies subscription billing through automation. For even more insights on subscription billing models, check out Kyle's blog posts on Fusebill.
---