Five Technology Trends for Association Leaders to Consider in 2018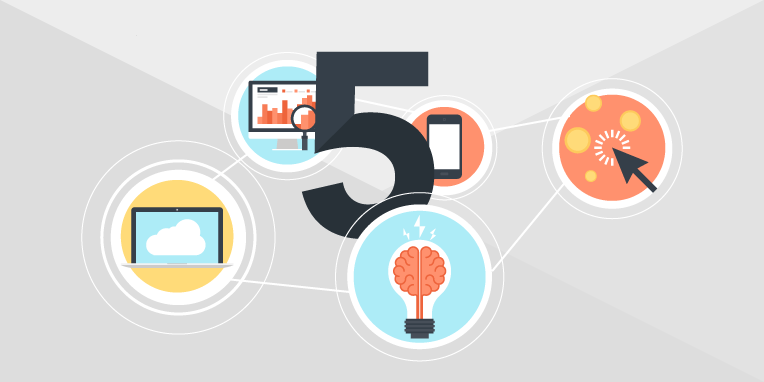 In late 2017, I was asked by the Canadian Society of Association Executives (CSAE) to write an article for their Annual Source Guide on the topic of technology trends. The goal was to provide association leaders with a summary of trends that they may want to pay attention to in 2018.
I covered five topics, described below.
1. Machine Learning
Artificial intelligence, machine learning, deep learning… you've heard the buzz, but what is it all about? AI is the capacity for a machine to imitate human behaviour. Machine learning is one way to do AI, by giving a machine (computer) a lot of data to analyze to have it give you insights into the past, or predictions for the future. Machine learning is evolving at an incredibly rapid pace, and its impact will be felt across every industry and sector.
Questions for Association Leaders
How will machine learning and AI impact your organization or sector?
Could you leverage machine learning to get insights about the future behaviour your members?
2. Software as a Service (SaaS)
With the advent of cloud computing and SaaS (Software as a Service), software has never been more accessible for non-profit organizations. As this trend continues, key to your IT strategy is a focus on flexibility to ensure you can adapt to new solutions that create efficiencies you hadn't previously imagined. SaaS software is typically available for a monthly or annual subscription fee, delivered over the web, and the most modern such solutions have strong API's to integrate with other systems.
Questions for Association Leaders
Are you empowering your staff to find and acquire the best software solutions to do their job?
Is your core membership data in a database that can support integration through an API?
3. Growth in the Cloud
The transition to the cloud from traditional "in the closet" IT infrastructure continues to grow at a rapid pace. The "big three" cloud providers – Amazon Web Services (AWS), Google Cloud, and Microsoft Azure – continue to see significant growth and adoption. The advantages of cloud computing – security, reduced cost of ownership, ease of management – are convincing organizations from Fortune 500 to small businesses to make the shift.
Questions for Association Leaders
Is your organization's most critical data in your closet, or in the cloud?
Do you have clearly defined policies on the use of cloud technologies?
4. Virtual and Augmented Reality
VR and AR… what's the difference? Virtual reality places a user (using a headset) in a make-believe, computer generated world, whereas augmented reality adds computer-generated elements to the real world (remember the Pokemon Go craze?). What does it mean for association leaders? As the technology continues to improve, many potential use cases are emerging: training staff, providing virtual tours of buildings or homes, assisting in the treatment of physical and mental illnesses, and for virtual conferencing with colleagues.
Questions for Association Leaders
How could you promote or leverage VR or AR within the sector you represent?
Are private companies beginning to innovate with VR or AR in your field?
5. Leveraging Social Media for Live Video
Video is one of the most effective ways to deliver your message, especially to a younger demographic. The next evolution in video is the use of "live" video, thanks to the innovations of many of the larges social media networks in the world. Facebook, Twitter, and Instagram have all adopted "Live" versions of their platforms. Using these tools, the barrier to creation of a live video stream is lower than ever, allowing organizations to engage with users in real-time to promote their mandate.
Questions for Association Leaders
Can you think of initiatives or campaigns that could benefit from live, scheduled broadcasts?
Have you considered a video strategy to help engage with your membership?
Interested in diving deeper into one of these topics? We love to talk technology here at Wicket. If you're a member-driven organization that is trying to determine how technology is impacting your organization – and how you can leverage it – just drop us a line.
---