Top 10 Amazing Reasons to Choose WordPress for Your Association Website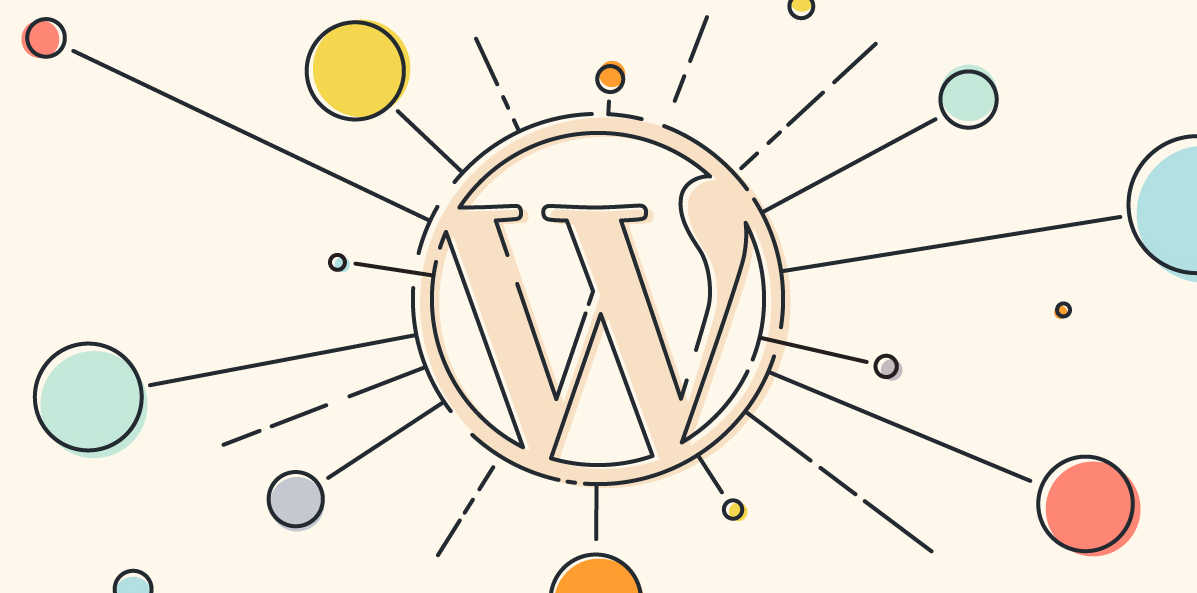 Having a great website is critical to any successful association. Not only is it a place where your members can come to connect with your organization, but it's also a great way to reach new members.
Choosing the right platform for your website can feel overwhelming at first. Functionality, budget, and ease of use all have to be taken into account when researching platforms.
So, where do you start? Let's start at the top. We love WordPress because it's designed to fit the needs of a broad range of users, but it's still simple to use. Associations with various website needs–from the most basic to the most complex, can all use WordPress. With the e-commerce platform, WooCommerce, WordPress can also support onboarding and renewals. It's a powerhouse solution that all associations should be considering.
Here's an overview WordPress and ten reasons it's a great option for an association website.
What Is WordPress?
WordPress is a CMS software that users of all kinds use to create blogs or websites. WordPress is the most popular CMS globally, accounting for 43% of all websites. That's pretty impressive.
Top 10 Reasons to Choose WordPress for your Association Website
When it's time to look for the right CMS, there are many options, from WordPress to Wix, Drupal, and Squarespace. But these ten reasons to choose WordPress will help make your decision easier:
1. It's free
Who doesn't love free? Sure, some WordPress features cost money, like if an association wants a more customizable theme. But at its core, WordPress is a free, open-source solution. Released under the GNU General Public License, anyone on the internet can download and use it.
Users can do anything basic with their site using WordPress. So, it's perfect for an association on a budget.
2. It's easy to use
WordPress makes it fast and easy even if someone is entirely new to content management and has never created a website.The content editor allows users to paste in and edit text, insert images and videos, and publish it all on the website or blog.
WordPress is adaptable, so users can make edits to and post pages from their mobile device.
3. Choose from tons of themes
No matter what the organization's design tastes are, WordPress has an option for it. The platform has tens of thousands of themes, and many are completely free to plug and play.
WordPress also provides recommendations for themes based on the type of user, like personal blog, e-commerce site, small business, and more. So, users can find the perfect match with just a few search filters.
4. Use plug-ins to beef up the site
Like its themes, WordPress offers tens of thousands of plugins to integrate into each site. These are sort of like apps that add certain functions to a website. Plug-ins allow organizations to sell products and accept payments, for example, or they can help people create and showcase an events calendar.
Anything associations want their site to do, there's a plug-in to help them. WordPress makes it easy to incorporate and manage them from the main dashboard.
5. Incorporate SEO best practices
When users create an association website, they want people to be able to find it. Search engine optimization (SEO) helps ensure that happens. Inserting keywords, writing meta descriptions, and including links to other websites are all SEO best practices. These tactics can help your site rank higher on the search engine results page (SERP). Not an SEO expert? No problem. There are many plug-ins designed to help you. We're fans of Yoast SEO. When installed on your website, Yoast will automatically suggest content optimizations for SEO and overall readability.
6. Associations keep ownership of content
With some CMS platforms, users lose all their content if they stop their subscription and want to move to another site. With WordPress, that doesn't happen. Because it's an open-source solution, associations have complete control and ownership over their content.
7. It's flexible and easy to scale
Choosing a CMS that can grow with your organization over time is crucial. As your members' needs change, you may need to expand what you offer on your website. With flexible platforms like WordPress, you can quickly adapt by adding or removing areas of your website. WordPress allows users to scale up when they're ready and adjust their plan and theme anytime.
8. It uses single sign-on
A simple and surprisingly impactful way to improve your member experience is to offer single sign-on (SSO). Using different platforms for online learning, events, and communities is increasingly common. Frankly, it's the smart choice. Because each tool specializes in that offering, your members will have the best possible experience.
The problem arises when members use a different username and password for each platform. Multiple usernames/passwords cause headaches for members and your staff who troubleshoot. SSO will streamline this for you. When connecting your WordPress to Wicket, members will have a seamless experience. To members, it will appear that they're logging in once on your website and automatically logging in to the integrated platforms. Powered by Wicket's single sign-on engine, your members will only ever have one username and password.
9. WordPress sites rank high on Google
WordPress websites tend to rank high with search engines. It's the most popular CMS out there, giving users access to thousands of plug-ins and tools that help their content rank better.
Another key is blogs or articles. WordPress makes creating, editing and publishing blog/article content easy. When using keywords for your target audience, blogs are a powerful tool that can rank your association website much higher. 
10. It integrates with WooCommerce
WooCommerce, the e-commerce platform for WordPress, is a powerful tool for professional associations looking to simplify onboarding and renewals. You can sell memberships, products and services using WooCommerce on your website. With the flexibility of WooCommerce, you can test different bundles or promotions at any time to uncover what appeals most to your members.
WordPress for your association is hands-down a good choice for a CMS. It has everything we love in a platform. It's simple, flexible and secure. Wicket integrates seamlessly with WordPress allowing you to transform your website into a member engagement hub.
Book a demo with the Wicket team today to get started.
---