Stef Reid's Story about Owning your Skillset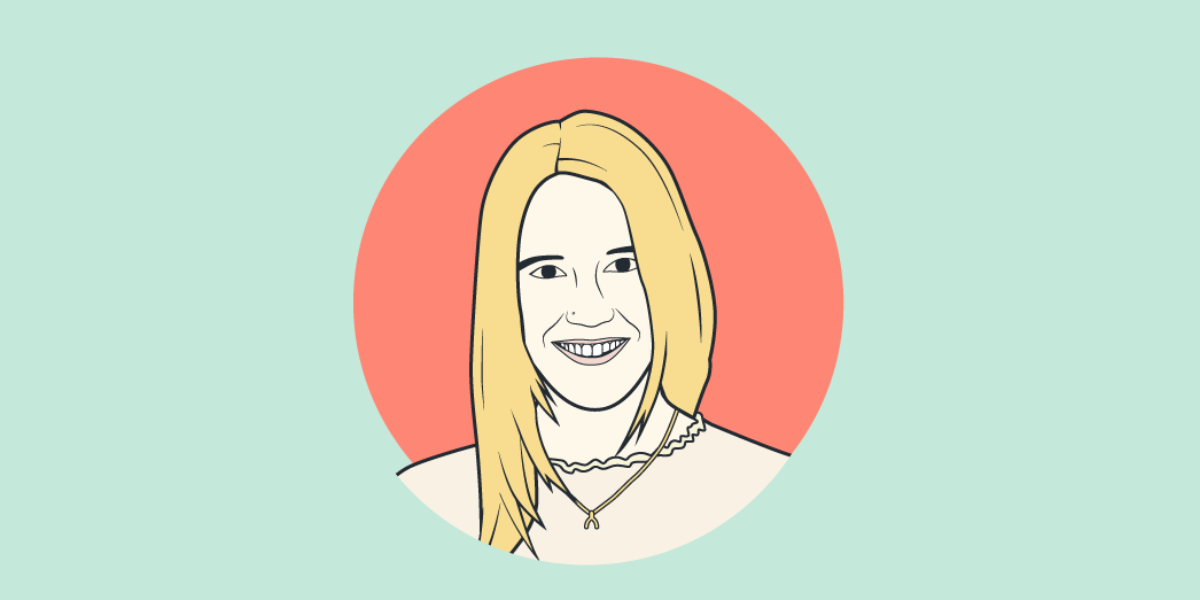 8 min read

Stef's journey in tech, from student to digital marketing specialist at Klipfolio, sets a great example of how to harness your specialized skills with confidence to fuel your career forward. Students often undergo an identity crisis after post-secondary education. Entering the workforce, students must put theory to the test, and carve out their place in the workplace. Stef Reid graciously opens up about her experience and how she's settled into her first tech career a year ago, at Klipfolio.
Questions and Answers

When did you begin taking an interest in technology?
My interest in technology started at an early age but was focused primarily on graphic design. Back when I was in school, the assignments and projects that appealed to me the most were those that allowed me to add my creative flair, I haven't changed much.

Technology gave me an avenue to add my own personal touch to projects that could otherwise be seen as lengthy and boring. If I was writing a report, I'd always design a cover page. I'd carefully select the colours. It was so important to me to have image balance to text. I'd insert graphic images into the school newspaper for the articles I wrote. I like to use technology to add a touch of creativity to my work.

What was your first significant memory with technology as a child, and/or a young adult?
Gathered around the family computer with my mom and siblings playing Nancy Drew computer games!

When you were growing up did you think you'd be working in the tech industry today?
Honestly, I never really saw myself ending up in the tech industry mainly because I was too preoccupied with the thought of working for a big cosmetics or clothing brand in Toronto.

After graduation I took some time to reflect on which city I saw myself living in, I was easily able to let go of that dream. For me, being in Ottawa close to family and friends was the most important thing to me. I began exploring different industries. After a couple of years working in professional services, I decided I wanted to be a part of an industry and an organization that offered a faster pace environment. It was here, I found my place in the workforce, at Klipfolio.

I am lucky to have the opportunity to be involved in the different stages of Klipfolio's growth. Being a SaaS company, we're forever moving – which keeps me engaged and satisfied with the work we do.

Did you go to post-secondary education with a study related to technology?
I went to school for business, I have a Bachelor of Commerce with a concentration in Marketing.

Originally, I wanted to complete a double major in Marketing and Information Systems alongside the co-op program. Problem is, with all three of these options selected, it would have prolonged my degree out another year or year and a half. I was eager to start working, so I decided to stick with marketing.

To complement my degree I took technology focused classes as my electives. I chose this route because I understood the importance of developing a tech skill set that could elevate my marketing insight. Through this, I had an introduction to coding and an understanding of basic principles that I utilize in my job today!

How often do you take additional courses related to technology, or sharpening existing skills?
I don't enroll in external courses as often as I should! This being said, I still make continued learning a priority and never go a day without learning something new from my brilliant colleagues. Since starting at Klipfolio I have been able to add new skills to my marketing tool kit i.e. web design, graphic design, email automation, SEO, any many more!

With a keen focus to have a growth mindset, I continue to incorporate technology in my daily routine, exploring new software tools and industry trends. It's so important to evolve with technology.

When did you first start working in the tech industry?
I started working in tech when I started at Klipfolio…so just about a year now!

Do you have any involvement outside of work, within the tech industry? If so, how did you get involved and why?
My favourite way to get involved outside of working hours is to attend tech events and tradeshows with other industry professionals. It's awesome to have the opportunity to chat with marketing professionals, learning how our experiences compare. You always learn a thing or two for someone else, even when they have the same specialization!

I love to write, and a big part of my job at Klipfolio is creating content. Whenever I can, I get involved in guest contributions. I get to explore a vast array of topics this way. Sometimes, when I am super passionate about a particular topic – when I dive right in, I like to submit blogs to external publications.

What was the best piece of advice you ever received?
Stop worrying about what other people think of you.

What advice would you give another woman, interested in entering the tech industry?
For me, when I first transitioned into tech, I felt lost because I knew my core strengths were very different from the majority of the staff, who are more technology focused, such as devs, at Klipfolio.

The one piece of advice that my manager gave me and one that should be passed along to others, is to never doubt what you have to offer. Your skillset, although it may be different from others and obvious to you, is valuable beyond measure. Never be afraid to bring forth opinions backed by your unique way of thinking… your fresh perspective is what helps drive the success of your team.

With the confidence in skills possessed, young professionals can identify how truly unique their skillset is, and how those compliment their team's. Stef's support of her team in her current position in tech is a rudimentary example of how important it is to embrace each others strengths and weakness'.

---