What's the best community engagement platform for associations and member-based organizations?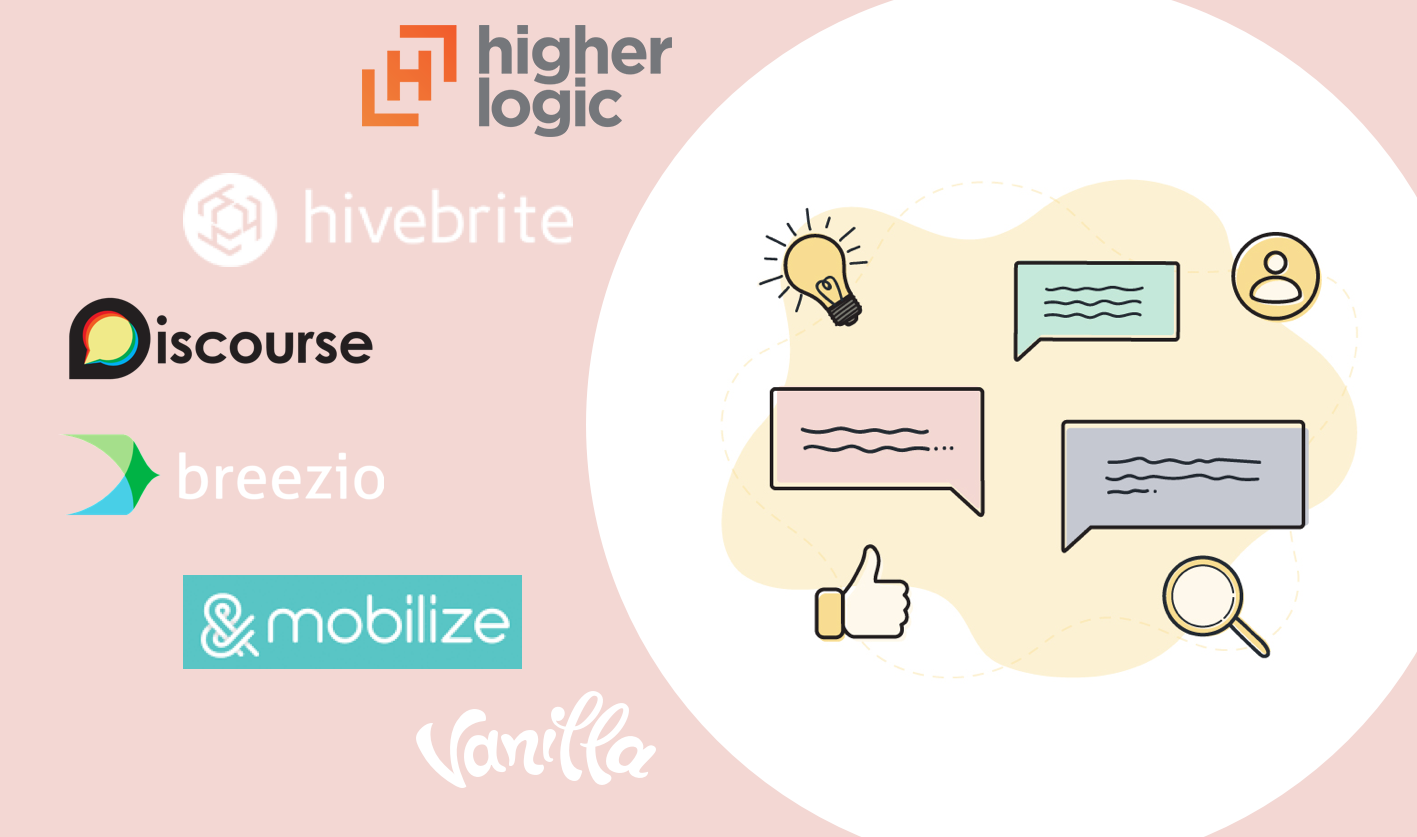 Creating a safe and enjoyable online community for your members is no simple task, but the right tools can make the job easier. Choosing the right community engagement platform for your online community is critical; you need a tool that's flexible and easy for both you and your members to use.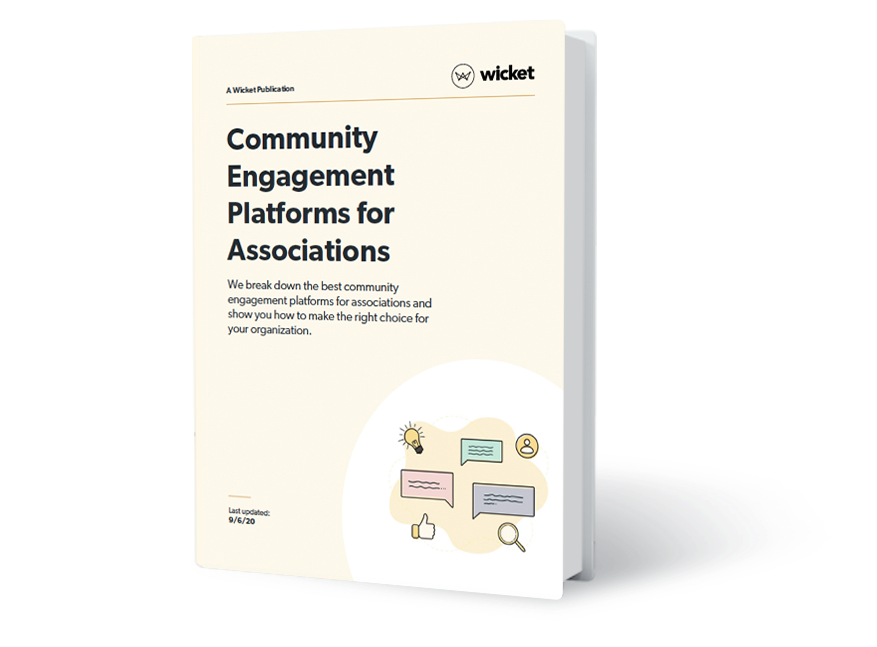 Don't be intimidated by the task of choosing your online community platform. Our Community Engagement Platforms for Associations guide breaks down the decision-making process in simple steps, provides insights on identifying requirements, and compares some of the top online community platforms to help you decide which one is the best fit for your organization. It also includes an evaluation template that you can quickly fill in as you go.
---
Wait! We need to ask an important question.
Do you have someone to manage your online community?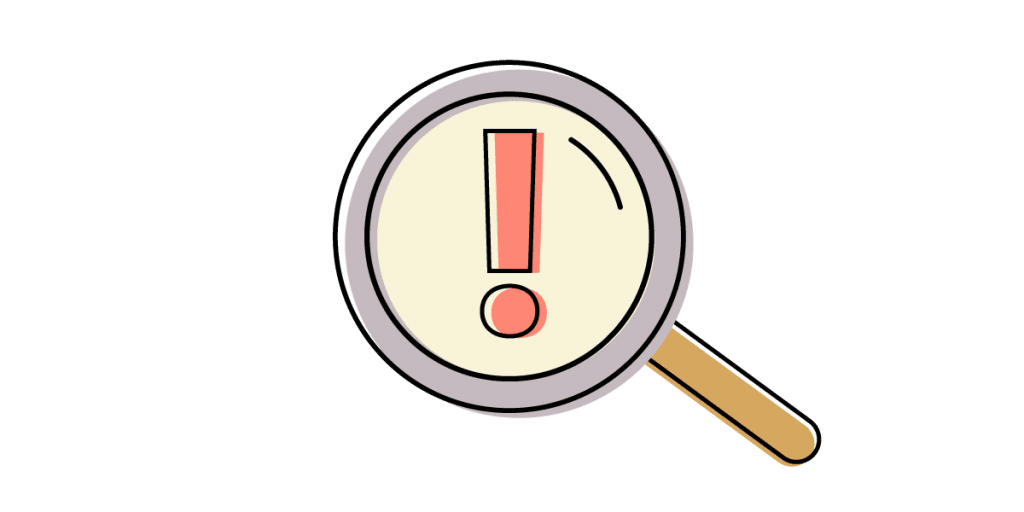 Before you even get started, you need to know if you have someone who can manage the online community. One of the biggest challenges we see with associations who undertake an online community is not having someone to manage it. Often managing the online community is tacked onto someone's job description, instead of having a dedicated community manager.
You'll need someone who is highly engaged in the community to get it going and get buy-in from members. To create a successful community, you'll need a community manager who is fully engaged until the community takes off. Make sure that you know that you can commit to this before starting because your success will depend on it.
---
Let's compare some community engagement platform options.
First, let's look at the platforms used by all industries.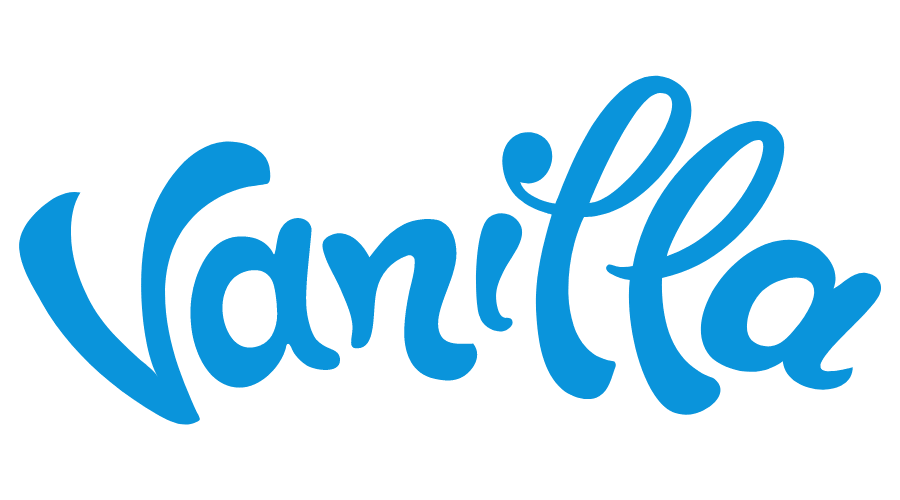 Vanilla Forums
Vanilla Forums is one of the top community engagement platforms for mid-size and large organizations. This tool focuses on making it as easy as possible to get started so that you can quickly have your secure and professional looking community up and running. 
Benefits of Vanilla
Members will enjoy simple, beautiful forum layouts that look really professional.
Vanilla is designed to be ready to go out-of-the-box, so getting your forum up and running is straightforward.
If you have a technical team member with knowledge of HTML and CSS, you can highly customize your forum.
Vanilla drawbacks:
Vanilla is the most expensive platform listed, so you'll need a healthy budget to afford it.
There is no event management functionality.
Users note that there's a lack of customization capabilities for non-technical users.
Vanilla offers more features for higher priced packages, so you may find yourself longing for some of their more expensive features without being able to afford them.
Users note that the admin side of the forum is not as intuitive as it should be.
Unique feature: Vanilla Forum's ideation feature will allow you to crowdsource ideas from their community by allowing community members to submit and vote on ideas.
---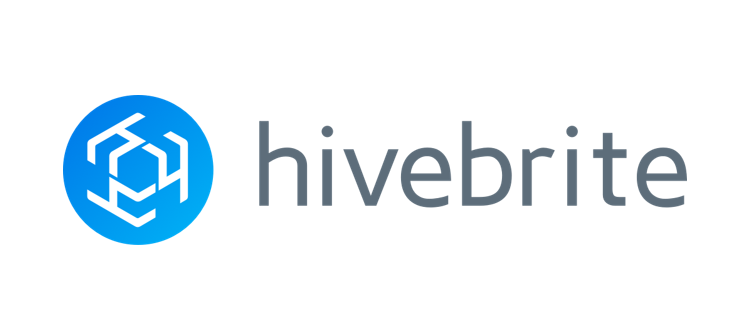 Hivebrite
Hivebrite is a highly customizable community engagement platform. One of the bigger platforms in this list, Hivebrite has some of the largest organizations using their platform. Hivebrite is known for its straightforward customizations.
Hivebrite benefits:
Users report stellar customer service.
Easily customizable frontend so that your members can enjoy a seamless user experience.
Very scalable and easy to onboard large numbers of members.
Hivebrite drawbacks:
There are many customer reviews reporting Hivebrite's updating schedule as being too slow.
The overall UX from an admin perspective is not as intuitive as other software on this list.
Unique feature: Hivebrite has a set of unique features that will help you monetize your online community. With the ability to charge membership fees and sell 'tickets' for online events built right in the product, you can easily generate revenue with your online community.
---
Ok, now let's look at the association-specific platforms.

Higher Logic
Higher Logic is one of the most well known community engagement platforms for associations. While they don't only serve associations and do also support corporations, a significant amount of their focus is dedicated to associations. This means that many of their features are directly designed with the unique needs of associations in mind. With steadily high approval ratings from users, Higher Logic is known for its reliability.
Higher Logic benefits:
Discussions forums are easy for your members to use.
Higher Logic already integrates with a lot of platforms (including us) so incorporating it into your suite of tools will be fairly straightforward. 
Reporting in Higher Logic is really robust, so you'll be able to get a lot of insight into how your members are interacting within your community. 
Drawbacks to Higher Logic
Customers have reported that downtimes happen too frequently.
Higher Logic is often described as clunky for admin users, leaving it less intuitive than is ideal.
Unique Feature: Higher Logic's mentor matching is an awesome feature. It facilitates members signing up for and being matched in the program and also has additional gamification features that help your members stay engaged.
---

Discourse
Discourse is an open-sourced community engagement platform that's popular among associations. The tool focuses on safe and healthy online communities so you can expect a lot of the moderation tools to be more robust than competitors. 
You can even see Discourse in action on their user's forum. The forum is a popular place for users to discuss their ideas and platform problems. It's also a great place for you to get some insight into what a member might see!
Benefits of Discourse:
Discourse is a cost-effective platform. While it is an open-source platform and could be used for free, we always recommend our customers purchase the hosted version. It's still cost effective and requires so much less effort from your team.  
Moderation customization is robust, allowing you to set very specific abilities for your administrators. 
The UI is very intuitive for community members and they'll be able to onboard quickly.
Because of its popularity, it already integrates with a lot of tools, including Wicket! 
Discourse drawbacks:
It has some unique privacy terms that your members will have to get used to. For example, private messages can be viewed by admins. It's something that would need to be clearly communicated to members.
Like many other modern applications, Discourse is always evolving. While this is mostly a positive because it means a lot of improvement, you do need to make sure your organization is comfortable with changes and frequent updates.
Discourse does not allow for threaded conversations, meaning it has a flat structure. Users express that this sometimes feels disorganized.
Unique Feature: Discourse's Automatic Trust Levels assign a score to each member based on their engagement levels. Other members can quickly see who has a trusted reputation in the forum, and you'll spend less time moderating the conversations.
---

Mobilize
Mobilize is another newer platform. Their approach to an online community is to focus on members and strategies that help members connect where they are. While many of the other platforms have a mobile app, Mobilize focuses on a mobile-first design of their platform. A large segment of their target market is also associations, meaning they understand the unique needs and challenges of associations.
Mobilize benefits:
Mobile-first member experience.
Very user-friendly with a modern design focused on offering an intuitive user experience.
Modern design makes it feel more like a social media platform and less like a forum.
Mobilize drawbacks:
Analytics features in Mobilize won't be as in-depth as some of the other platforms listed.
Cheaper versions of the product have limited customization.
Unique feature: Members can interact with posts via email and don't have to login to the platform.
---

Breezio
Breezio is an up-and-comer that's gaining popularity among association professionals. Their goal is to go beyond discussions, offering the ability to post articles, videos, and jobs. Their focus is to take that idea of an in-person community and truly bring it online.
Breezio benefits:
Clean and intuitive UI that your members will be able to easily navigate.
Unlimited communities within your large community will let you set up as many private groups as you'd like.
Going beyond a simple discussion forum, Breezio focuses on the holistic community by allowing members to post videos, articles and jobs.
Breezio drawbacks:
As a newer platform in the space, you won't see as many ready-to-go integrations for Breezio.
There is no free version like there is for some of the other platforms we've mentioned.
Unique Feature: Breezio's chat and video messaging allows you to chat with members in real-time.
---
Let's compare community engagement platform across the board.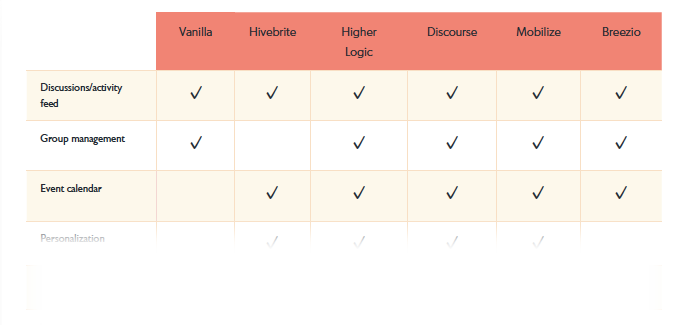 ---
All of these platforms would be an excellent option for your organization. The decision really comes down to how well the platform aligns to your specific needs. Inevitably, the choice is yours.
To make that choice easier, we've broken down the entire evaluation process with templates and a full cross-comparison of these community engagement platforms so that you can easily compare their features in our Community Engagement Platforms for Associations Guide.

---